Among The Best Digital Innovations in the World – Even Two Winners from Lithuania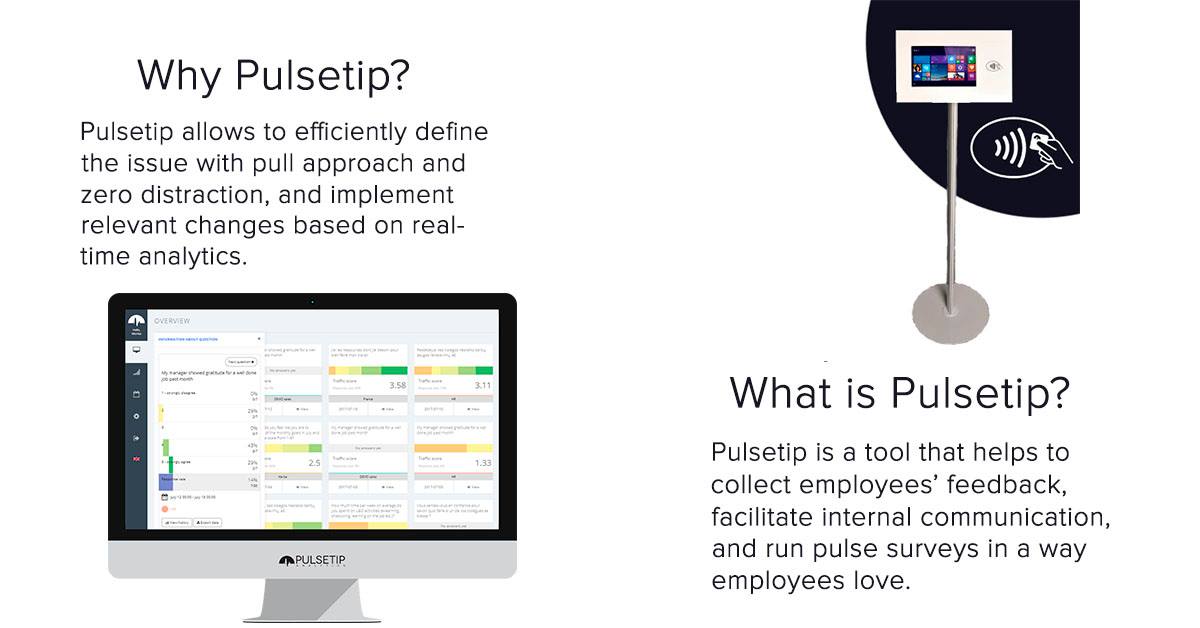 On 27 November 2018, winners of the World Summit Awards under the auspices of the United Nations were announced – Top 5 content solutions in each of 8 WSA categories. This year, even two Lithuanian projects were ranked among Top 40 digital innovations: Pulse Tip (Pulsetip) was declared the winner in the business and commerce category, and Computers for Children (Computer Support Foundation) – in the teaching and education category.
"This award is one more proof to our small team that it is worth making the effort, that we create what brings a very great value to companies," stated Head of the start-up Pulsetip Asta Čepulytė. "We start bringing together staff members of organisations to digitise the feedback and communication processes by providing innovative real-time working decisions. We feel acknowledged and are pleased that our efforts have been noticed."
Computers for Children, the biggest non-governmental IT educational company in Lithuania, intended for the development of children's programming skills, fostering technical creativity and initiative. The Computer Support Foundation that carried out the initiative during the preceding academic year gave out more than 20 thousand computers to pupils, mobilised active teachers willing to enrich their educational programmes and together with them has successfully continued this activity at schools of the country during this academic year. "We distributed computers on the basis of other countries' practice; we, however, implemented the initiative in a unique way, by paying attention to the Lithuanian context. We were different; we boldly did what it seemed necessary to us – we sought to arrange as many training as possible, to involve the largest possible number of pupils, volunteers and teachers to learn programming in an interesting and simple form. The fact that today we received an international award is the greatest acknowledgement that inspires our team to work towards innovative education even more! Now we have a global confirmation that in Lithuania, everyone may create great things with one's own hands; you just need determination and willingness to work," told Project Manager Viltautė Žvirzdinaitė.
Solutions created by Lithuanians had to pass quite tough selection procedure – more than 430 nominated digital solutions from different UN states competed in the WSA contest which were assessed by experts of the Grand Jury representing different regions of the world having regard to the idea of solutions, technical implementation and input into the reduction of the digital divide. This year, 40 solution winners represent 26 countries of the world ranging from Chile to Bangladesh, from Rwanda to Lithuania.
"We are very pleased that this year we have even two winners from Lithuania. This proves once again that we are creators of digital innovations, capable to demonstrate what is noticeable and acknowledgeable on the global level," told Ieva Žilionienė, National Expert of the World Summit Awards and Member of the Grand Jury. "We are immensely pleased with this year's success and expect that it will encourage and inspire enthusiasts to create and to present wonderful digital solutions also next year".
The ceremony of congratulating and paying tribute to the winners, together with meetings intended for the winners and presentation events, will take place in March 2019 during the WSA world congress in Cascais (Portugal).
The World Summit Awards is a world initiative launched by the United Nations in 2003, when the first World Summit on Information Society took place in Geneva. The goal of the contest is to find and to honour the world's best digital innovations contributing to the United Nations' goals in seeking sustainable progress in the world.