After receiving EUR 1.2 m initial investment Turing College launches in Lithuania: an alternative approach to technology education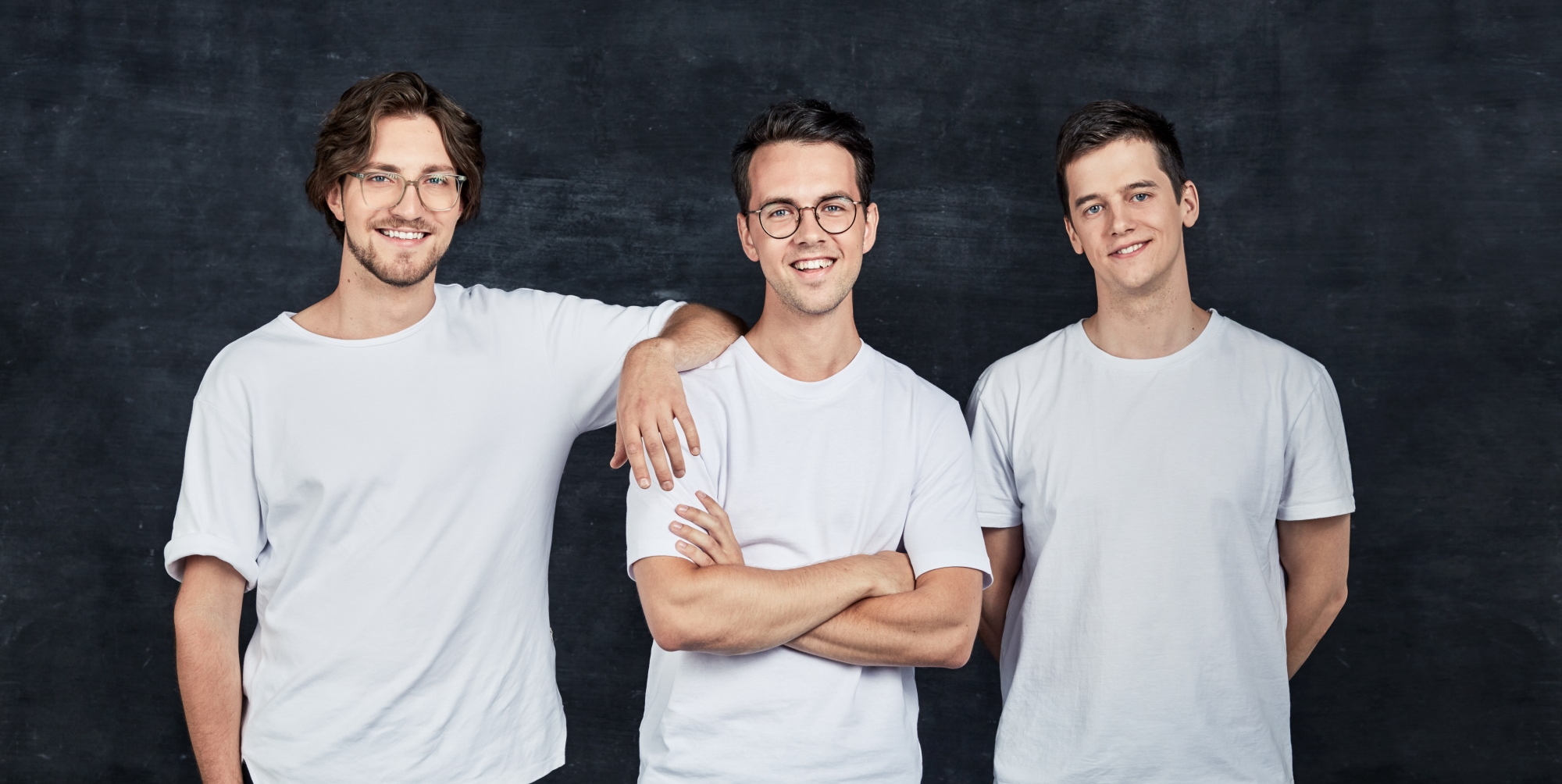 Turing College, a Lithuanian startup in tech education with the initial investment of over one million euro under its belt, is starting the admissions process for a new study programme of Data Science. This fully remote, intensive course will take 6 to 12 months to complete and will result in employment with one of the leading tech companies in the region which the College is collaborating with. The future technology specialists can expect to take up mid-level to senior management positions after finishing this prestigious course.
Lukas Kaminskis, co-founder and CEO of Turing College, explains that this isn't just another programming school for those who can afford to fund their studies. "This is a contemporary course of higher education designed for people who are determined and hard-working. These students will next year be taking up high-level jobs in some of the strongest tech firms in the region,' says Kaminskis. 
The team at Turing College are planning to select around 30 applicants for this course who will start their studies in October 2020. The future data scientists will have to go through a three-phase admission process consisting of an online application, a practical test as well as an interview. Rather than focusing on marks, the decisive factors will be the personal traits of the applicant as well as their motivation and growth potential. Future employers will also be involved in the selection process.
This unique study module has been designed in collaboration with well-known tech education experts as well as the business sector. The studies will be fully remote, and students will benefit from some of the technological solutions and methods of organising work used by IT companies. There will also be a strong focus on practical assignments as well as teamwork. Turing College does not employ lecturers in the conventional sense – all learning will be done using the peer-to-peer methodology. Students will also be mentored by some of the top executives from the leading IT companies.
The future data scientists will be able to choose between two options: completing the full-time remote studies in 6 months or choosing a slower-paced part-time alternative of studying at weekends over a period of 12 months. In addition to the technical knowledge, Turing College will also focus on the soft skills of their students as well as their career planning. Tomas Moška, who leads the operations and product development at Turing, says that the College wants to ensure the future tech professionals get a quick return from this course and do not have to experience a long adaptation period once they start working at one of the firms.
Turing College is the first educational institution in Northern Europe and the Baltics to provide job guarantees thanks to their close collaboration with some of the leading tech companies in the region. Completion of studies does not involve submitting the final thesis or being awarded a diploma. The ultimate reward is successful job placement. Benas Šidlauskas, one of the co-founders of the College, explains that his organisation is one of the first in the Baltic region to offer the so-called Income Share Agreement (ISA). The model, already popular in the Western countries, allows for the study costs so be spread out. It means that students do not have to pay their tuition fees until they complete the course and, helped by a career planning specialist at the College, find a job which matches their competencies and skills as well as brings in a salary exceeding 2,200 euro.
The interest in professionals graduating from Turing College is illustrated by the fact that future employers, as well as various funds promoting innovative education, have invested 1.2 million euro in the project. Some of the big names on the investor list are a very successful cybersecurity company Tesonet, an e-commerce startup Omnisend, a video gaming firm Unity Technologies LT, one of the most active players and accelerators of early investment in Europe, Startup Wise Guys. Also investing are Motieka Investment Fund KŪB, set up by the legal staff, partners and the admin team of the law firm Motieka & Audzevičius.
A significant investment also comes from the EU Research and Innovation fund, which has shown a great deal of interest in this alternative model of tech education.
The business community is particularly supportive of what Turing College have set out to achieve. Eimantas Sabaliauskas, one of the founders of Tesonet, says: "The concept behind this new study model reflects the way tech sciences should be taught in the twenty-first century. We are proud to have invested in Turing College and are looking forward to welcoming the first set of graduates to our team!"
Turing College is part of Turing Society – a very successful network of institutions offering alternative/informal higher-tech education. Set up in 2016, the network boasts of more than 400 school children who have already completed the courses in computer science and entrepreneurship in Vilnius, Kaunas and Klaipėda. A franchise under the same name is also functioning in the Netherlands.
The goal of Turing College is to become the leading alternative education platform for top IT specialists in the Northern and Eastern European regions. And the class of 2020 will be the first step in achieving that.
"Institutions within the Turing Group work very closely with the Harvard CS50 team and use their study modules. Our aim is to design a full-cycle study programme extending from school to university. We are determined to reach the point where recruiters will be so familiar with the name of Turing College that having spotted it on a candidate's CV they will have no further questions and will be inclined to prioritise our graduates," Kaminskis explains his vision.
Turing College is also planning to launch their Full Stack web developing study programme in the near future.