Startup Of The Week: ADCRent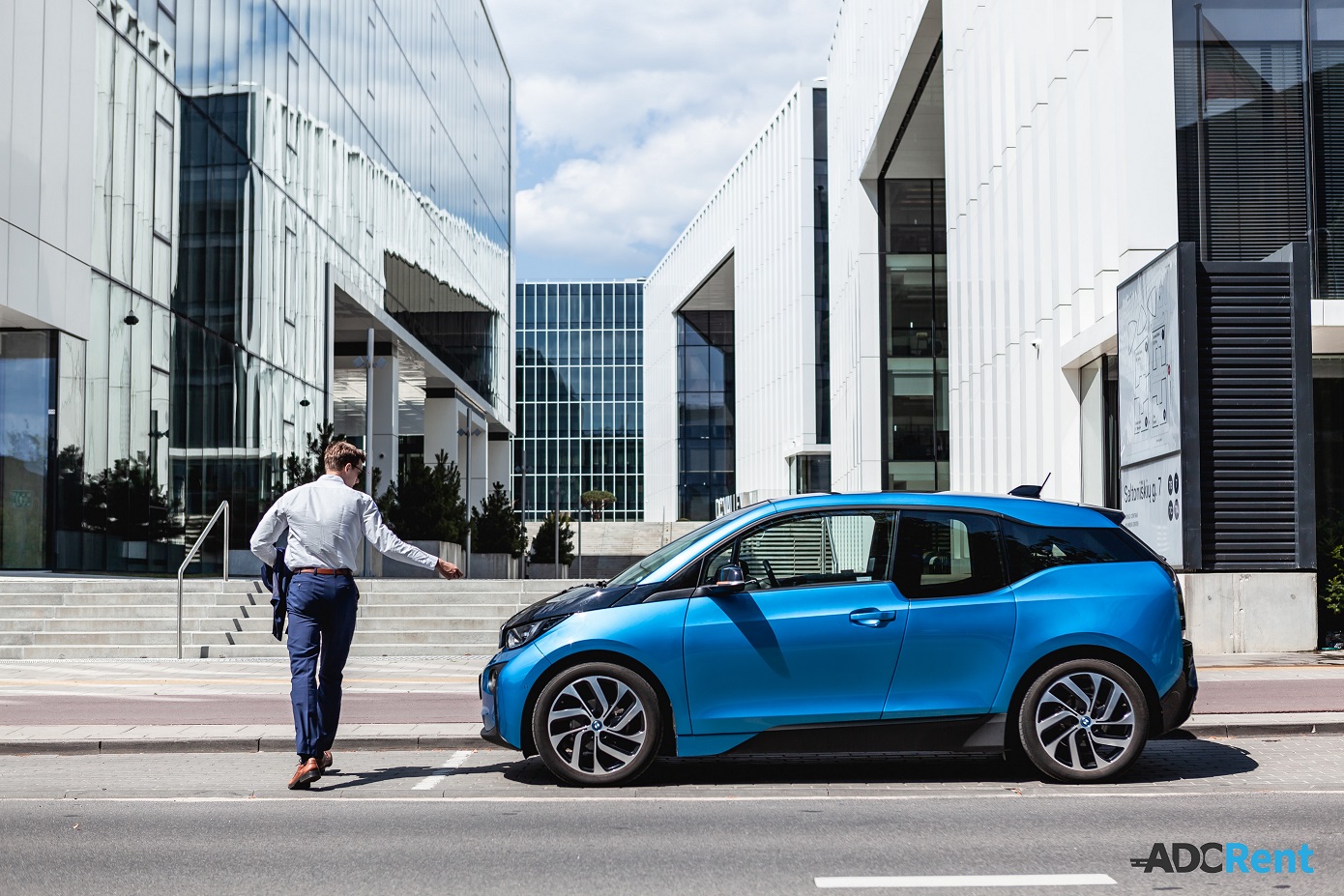 ADCRent is a car rental platform where local car rental companies and individual car owners can safely and easily rent out their cars to our global client base of travelers. Travelers and those who need a car, can find great rental deals and cars from trusted local car rental companies and people around them. We as a platform seek to allow car owners to cover their maintenance expenses and earn extra income while renting their car out to others, as well as allowing local car rental companies an effective channel for growth that does not compromise their values of service, price, and availability.
Tell us about your startup. How does it work?
 All you need is a road worthy car and a bank account. Create an account on ADCRent, register and upload your car, we verify that you are the owner, if your car is roadworthy, and then sit back and wait for your first reservation. All car reservations from private owners are done using our automatic rental agreement where the car owner fills in the details of the car before and after the rental through their phone. Our team will help you insurance your car with our partners "If insurance", and we verify every user's driving license and ID before their first rental.
Renting from a car rental company is a bit easier. All you need to do is pick a car from handpicked local car rental companies, fill in the required details for the reservation, and arrive to pickup the car or get it delivered to you. 
What are your competitive advantages that work? What are your competitors?
 For car owners and rental fleets, we have the smallest commission in the market. We aim to keep it that our partners and car owners that trust us, continue to get reservations and additional income from our platform. Our main difference is that we work only with local car rental companies. Their deals are much more affordable and most of the reviews are just incredible. The loyalty that their customers have reaches to 10 and 15 years back and I don't think a LTV chart can accurately depict this value. I'd say our biggest advantage is we started as a car rental business and had our own cars listed on other platforms over a long period of time. We used that knowledge to build a platform that is more accessible and targeted towards a niche category of rental companies, like our past selves.
What were the reasons behind coming up with this idea and launching this product?
 ADCRent was already an existing brand for a long time. It started as a small car rental business in 2006 operating in Vilnius. By 2020 the company had over 150 cars and then the pandemic hit, which forced us to sell almost half of our fleet, leaving us with a big question: How will be able to cope with the demand without sufficient amount of cars once the restrictions are lifted? Using the knowledge from our own experience as a car rental company, we created a small mvp with everything that is needed to rent out your car safely and conveniently to other people, from casco Insurance to a fast document check and review process.
 When exactly did you launch, what were the main challenges before launching?
 We officially launched the platform on May 25th 2021. The main challenge before launching was time. We were trying to validate our mvp but to create a custom platform that would allow safe transactions between car owners and users took some time.
What are your target customers? Both in terms of user profile and geography? Do you have some already
 If talking about Lithuania, our target customer is Lithuanians that live abroad and come back to visit their homeland. This makes up our largest customer share locally. Looking at other markets, its mostly tourist couples ranging from 25-40 years old, but it also very depends on the location. 
What are the biggest challenges while working on this product and how are you overcoming it?
 With platforms, it's difficult growing fast when you must fulfill supply and demand side with less control on both ends. We have an amazing team that works together and allows us to grow very quickly into new markets. There is no easy method or hack that helps us grow fast, some methods make the job easier but hard work and consistency in customer and supplier acquisition is the key factor.
Tell us more about funding. How did you get it? Do you seek extra funding?
 Our funding comes from initial capital from the car rental business and bootstrapping. We are always happy to receive offers. J 
Please introduce your team!
 Our team is small but consist of hardworking and talented people. You can find us in Linkedin.
Strong startup culture isn't something that can be created overnight but it can be worked towards with some conscious moves. What are your moves towards this?
I believe that it's a long process to find new ways to grow and challenge yourself when coming from a car rental business to be a platform-based company. Whatever industry you might be in, strong teamwork and trust towards a common goal is what drives a culture of fast growing and adaptive business.
 Bonus question: what's next? Tell us about your future plans.
We are crossing borders and expanding to 3 new markets in 2023 and so far, we have raised over 130,000 EUR for local car rental companies and car owners in Lithuania, in one year. 
 Thanks for sharing your story!