Accelerator programs in Tallinn and Riga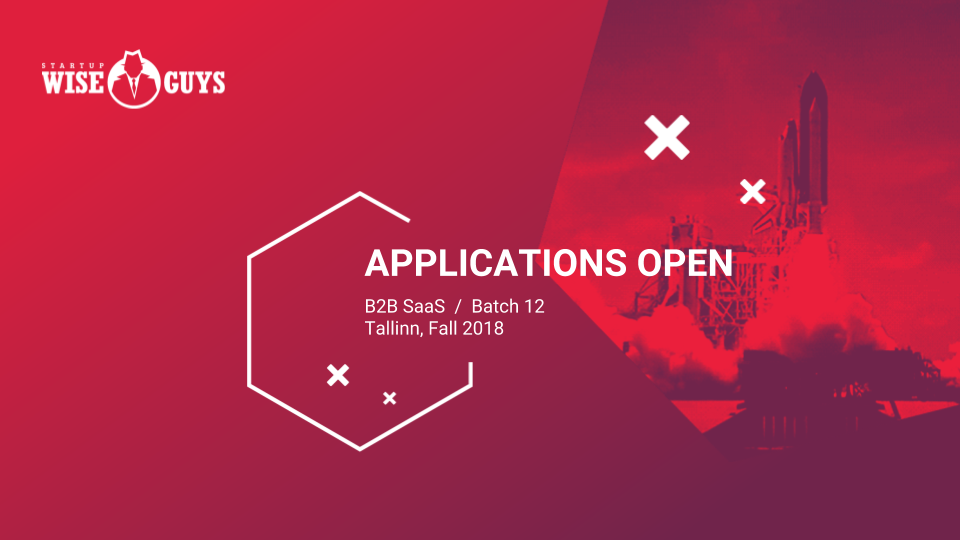 Our friends at Startup Wise Guys, Europe's most experienced B2B accelerator, are scouting for early-stage B2B SaaS and Fintech startups to join their next accelerator programs in Tallinn and Riga starting in October 2018.
They offer up to 30K EUR cash investment for equity and 3 months intense accelerator program. Accelerator program mostly focuses on business development, sales, and fundraising, but has also world-class mentors on negotiations, pricing, as well as geek squad to work with CTOs & developers.
Both programs will have super modern co-working spaces – B2B SaaS (aka Batch 12) will be held in a co-working in Tallinn, the Fintech will be hosted at freshly made "startup floor" (called DoBe) at Swedbank Latvia headquarters, with probably the best view in town.
Startup Wise Guys have been around the block since 2012 and have accelerated and invested in 100+ companies from the CEE region and way beyond, there already has been 1 major exit by VitalFields and overall survival/success rate is 77%. 
Requirements:
At least an MVP, but ideally a launched product and paying clients
A team of at least 2 founders
Initial focus on European market
Great passion and ambition
Why should you apply?
Up to 30K EUR cash investment for equity
3 months of intensive on-site mentoring program
Access to a large network of investors and mentors
Modern office space during acceleration
If you want to join them, don't hesitate and apply: https://startupwiseguys.com/
In case of any questions, reach out to Startup Scouting Master Karina from Startup Wise Guys team: karina@startupwiseguys.com