Startup of the Week: Lympo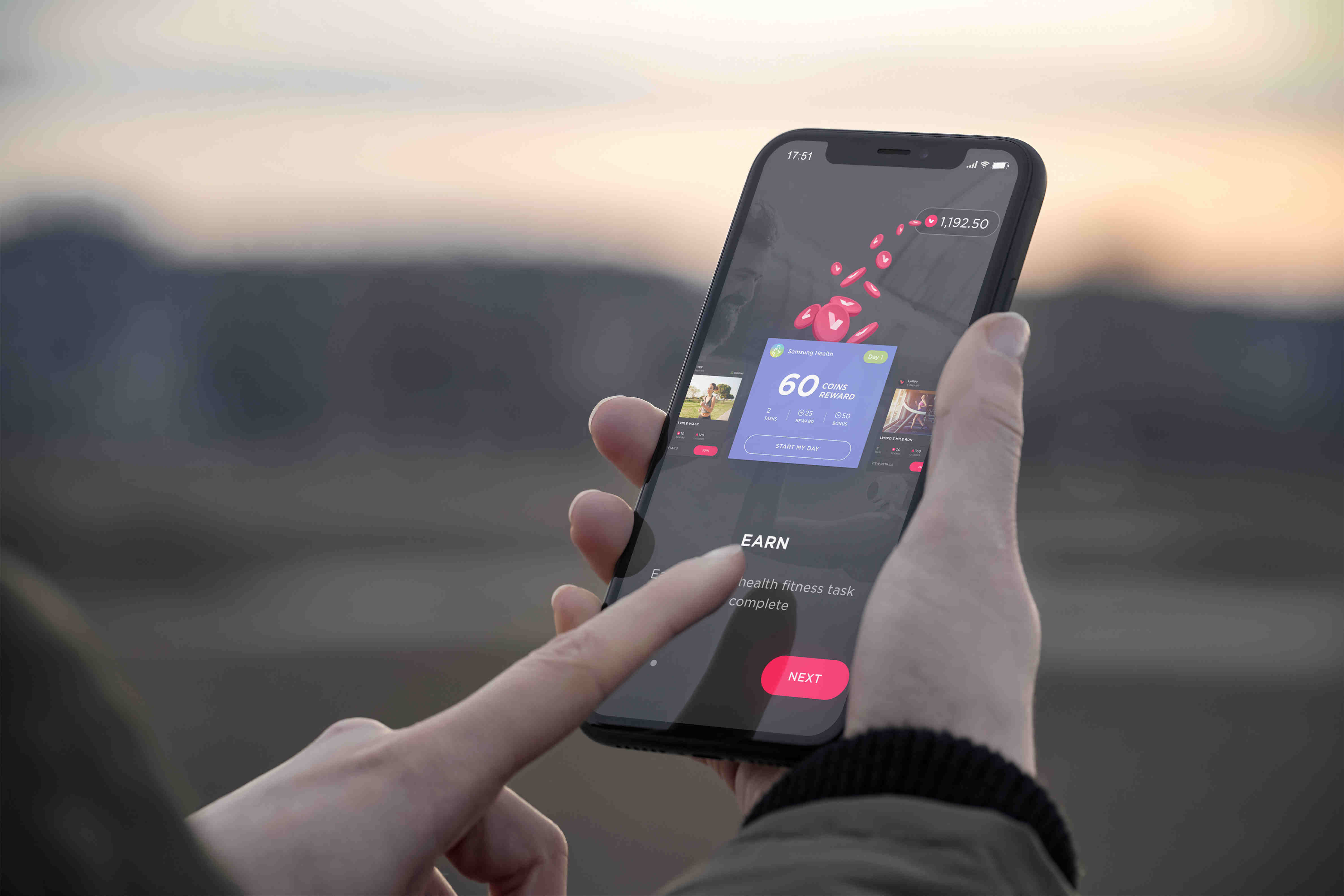 There is one more bright star in Lithuania startups' ecosystem, and it is called Lympo – a healthy lifestyle ecosystem powered by user-generated data. The main goal of Lympo is to create a self-sustaining environment where users will be able to monetize their data freely. Currently, this startup has developed an application that rewards users for their sporting activities and wellness tasks. It is super fun and simple to use.
What are your competitors and competitive advantages?
Our main competitor in the mobile app market is SweatCoin – the app that pays users for steps taken. Our main advantage is expanded functionality. We offer more exciting ways to earn tokens that can be spent in the marketplace with a wider variety of products.
What were the reasons behind coming up with this idea and launching this product?
We believe that happiness and harmony come from wellness. Correct lifestyle decisions are the foundation of a balanced mind and body. However, it is challenging to form healthy habits. So we decided to reward users for small actions, thus motivating them to achieve their wellness goals easier.
When exactly did you launch, what were the main challenges before launching?
We launched the Lympo app on September 9 of 2018 during Vilnius Marathon — the largest annual marathon in the region.
The main challenge was to deliver the product on time. We are delighted that our motivated team worked hard to make it happen.
What are your target customers? Both in terms of user profile and geography?
Our primary audience is active people who like to go out and do sporting activities. However, Lympo application can be used by everyone, especially if one lacks a little bit of motivation.
Geographically we are open in three primary markets: USA, Lithuania, and South Korea.
What are the main challenges while working on this product, and how are you overcoming them?
We faced a lot of challenges — hiring, business development, entering different markets, etc.
The best advice that we can give: Always have a strong reason behind every action.
How are you funded? Do you seek extra funding?
Our initial funds came from the ICO that we did two years ago. We have also managed to attract some angel investors. We are also preparing for a new investment round soon.
Please introduce your founders, your core team, and your broader team?
Ada Jonuse – Co-Founder and Chief Executive Officer. She is the face and leading creator of the project. Ada was named emerging European tech star by the Financial Times, Google, and other New Europe 100 list partners.
Tadas Maurukas – Co-Founder and Chief of Strategy. He is the numbers geek, with more than seven years working with a wide variety of businesses. Mostly responsible for marketing and international business operations.
Marius Šilenskis – Co-Founder and Chief Product Officer. Well developed taste and understanding of innovative technology creation combined with the passion towards the sports and healthy lifestyle allows him to construct an addictive, fun to use, and valuable product.
How has the business been so far? Could you share some numbers to illustrate this (users, sales, etc)?
In only two years, Lympo attracted more than 350,000 users in three different markets.
Lympo was also recognized across the most prominent brands worldwide.
We have managed to join forces with Samsung Health and GC Pharma to enhance people's wellbeing.
Future plans, ambitions? Simply speaking – what's next?
Our short term plan is to launch the new concept with GC pharma to make a fight against obesity a fun and rewarding game.
We have also launched a new product for organizations – a corporate wellness solution. This solution uses an innovative gamification tool combined with a reward-based mechanism to improve the microclimate and boost the productivity of a company. We allow HR departments to have their everyday tasks simplified in a way never experienced before.
Thanks for the interview!