3 Lithuanian AI Startups To Keep An Eye On In 2021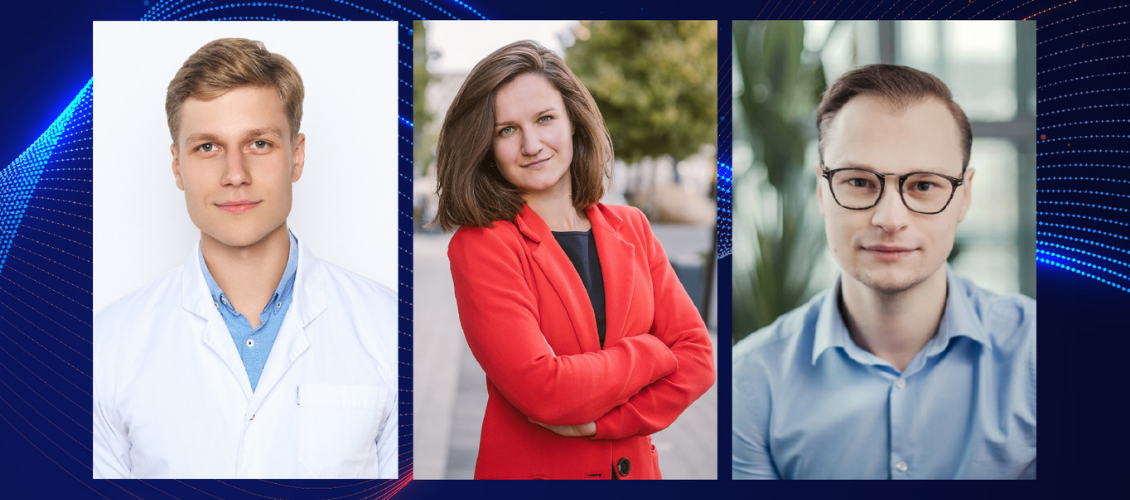 Lithuania currently hosts over 40 mature AI companies and about 100 startups developing AI solutions. Country's AI ecosystem keeps expanding at a rapid pace with more and more AI startups emerging.
Here are the startups AI BOOST Lithuania recommends keeping under your radar in 2021 to see innovative AI solutions unfold!
Vilnius-based team of cardiologists has developed software for the automated heart ultrasound imaging workflow that allows to reduce the average examination time from 30 to 5 min and increase the overall accuracy.
Wen can truly say that 2020 was a great year for "Ligence" –  the startup raised an investment worth 360 thousand euros and became the winners of the "Innostars Awards" hosted by the European Institute of Innovation and Technology.
"We are currently looking at expanding the presence of our technology at Lithuanian hospitals and raising a number of installations from 2 to 4. We are also preparing for the certification of our product and looking forward to launching the second round of investment at the end of this year. In a long run, we hope that our AI solution will contribute to decreasing rates of cardiovascular disease. Meanwhile, we are looking at ways of expanding its applicability, making it more precise and user-friendly", says Dovydas Matuliauskas, the CFO of "Ligence"
Lithuanian startup "Biomatter designs" creates technologies for generative protein design, which they describe as the intersection of synthetic biology and artificial intelligence. They develop experimental tools for efficient collection of biological data, while their AI generative platform tailored specifically for protein science allows converting massive amounts of data into knowledge.
In January this year, the startup has raised 500 thousand euros by Practica Capital, accompanied by 70V and angel investors to develop AI for generative protein design.
"Our company is striving to shift the paradigm in protein engineering. We are moving from classical protein discovery process to well-predictable computational protein design. When it comes to solving problems in healthcare or environmental sectors, we can't afford to waste time", says Laurynas Karpus, the CEO of "Biomatter Designs".
Lithuanian company "Attention Insight" is developing an AI-powered pre-launch design analytics platform for website and advertising campaign testing. The platform has grown to reach over 5,000 users across the US, German, Scandinavian and other markets.
"Attention insight" has started 2021 by raising 285 thousand euros in investment from the venture capital funds Movens VC and Open Circle Capital. Another 421,000 euros were issued to the company last autumn by LVPA for incentivising R&D and innovations, including improving AI technologies and gathering new data on eye movement.
"We hope to reach 15,000 users this year – marketing professionals, agencies, news media outlets, and e-commerce companies. We will focus more on the massive and particularly promising Polish market and Polish agencies via our Warsaw branch. Still, we are not limiting ourselves geographically and look to grow around the world. We will continue to perfect the product's functionality, datasets, technologies based on artificial intelligence and deep learning. We will also seek new opportunities in the particularly pertinent mobile device market", says Kamile Jokubaite, the CEO of "Attention Insight".