Technical Support Specialist
Bankera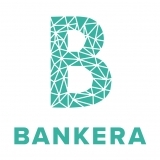 Bankera – a company in charge of a Centre of Information Technology (IT) and Professional Competence in Lithuania, providing programming services and other IT solutions. The products created by us will be implemented by the businesses that are operating within the European Union, as well as other countries of the world. The main goal of Bankera is to create IT systems designed for the financial market, focused on traditional payment systems that would fit the needs of a modern and innovative client.
We are looking for highly talented and driven individuals from around the globe who can bring new perspectives to our company. Explore our current job openings and find a career you love at Bankera. Check out more about us on our careers page (https://careers.bankera.com/).
TECHNICAL SUPPORT SPECIALIST
As a Technical Support Specialist, you will be responsible for technical support in our offices that would mostly include installing and updating software, driver updates, data transfers, data backups, or other new features' implementation. You will also cooperate with other company departments in order to assure the best quality of technical support. Key responsibilities include the improvement and maintenance of Bankera technical environment and technical quality assurance.
You should find it interesting to:
• Collaboration with other responsible teams to develop, build and maintain new interfaces
• Testing and evaluating new technology
• Remote account configuration and updates
• Workstation, hardware setup and troubleshooting
• Access and Accounts monitoring and management
• Linux OS bug-fix, software updates and maintenance
• Day-to-day technical support
You will work with:
• Data transfers
• VPN setup
• Linux
• Ubuntu
• Mac OS
• Application setup
• Bash and YAML
We would love you to have:
• Higher education, could be a student (preferred IT education)
• Self-motivation
• Desire of improvement
• Self-confidence
• Generic technical knowledge
• Experience with Linux OS, Ubuntu
• Experience with Mac OS
• Experience with Bash and YAML scriping
• Experience with git projects
Salary for this position ranges from 800 to 3300 EUR (before taxes). The final offer depends on your experience, competence, and motivation.
By applying for this job position you confirm you have read and understood Candidate Privacy Notice (https://careers.bankera.com/en/candidate-policy/).
Confidentiality guaranteed. Only selected candidates will be informed.
Contacts to apply: careers@bankera.com