Social Media Manager
Bankera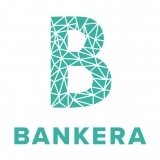 Bankera – a company in charge of a Centre of Information Technology (IT) and Professional Competence in Lithuania, providing programming services and other IT solutions. The products created by us will be implemented by the businesses that are operating within the European Union, as well as other countries of the world. The main goal of Bankera is to create IT systems designed for the financial market, focused on traditional payment systems that would fit the needs of a modern and innovative client.
We are looking for highly talented and driven individuals from around the globe who can bring new perspectives to our company. Explore our current job openings and find a career you love at Bankera. Check out more about us on our careers page (https://careers.bankera.com/).
SOCIAL MEDIA MANAGER
As a Social Media Manager you will be a part of our Marketing department consisting of various specialists, including PR, Communication Specialists, Translators, Copywriters, and Designers. The variety of specialists allows our Marketing department to work efficiently and provide the best results together as a team! That is why teamwork capabilities are highly valued in our company. As a social media manager, you will also cooperate with other company departments to provide the most accurate and efficient results. Most importantly, you will be responsible for creating and executing a social media strategy to promote community engagement, brand buzz and drive product leads in our key international markets.
You should find it interesting to:
• Develop and implement social media strategies across various platforms including but not limited to Facebook, Instagram, Twitter, YouTube, and LinkedIn
• Measure and report the performance of each social media campaign
• Work closely with other members of the marketing and the design teams as well as across other departments to develop creatives and content to ensure brand consistency
• Manage paid promotions and social ad campaigns
• Manage a small team of community support specialists to ensure timely response to client queries.
Skills to succeed in this position:
• At least 1 year of relevant work experience (Social Media, Communications, PR or Marketing preferred)
• Deep understanding of all the different social media platforms and their best practices
• Strong copywriting skills and quality content orientated mind-set
• Understanding of the digital landscape
• Self-motivation with the ability to work independently and collaboratively in a fast-paced environment
• Ability to establish and meet tight deadlines, change directions when necessary, and manage multiple projects at once
• Highly organized, detail-oriented, and able to multi-task
• Strong command of the English language.
Perks of working at Bankera:
• Flexible working hours
• Competitive salary
• Modern offices
• Team building events
• Employee referral program
• Professional and personal development
• Solid IT infrastructure
• Talented international team
• Office library
By applying for this job position you confirm you have read and understood Candidate Privacy Notice (https://careers.bankera.com/en/candidate-policy/).
Confidentiality guaranteed. Only selected candidates will be informed.
Contacts to apply: careers@bankera.com