Research Scientist (Protein Sciences)
Biomatter Designs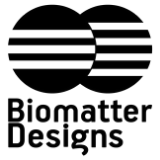 Introduction:
At Biomatter Designs we are pioneering the technology for Generative Protein Design and actively seeking exceptional and passionate people to join our team. We're currently looking for a Research Scientist (Protein Sciences). The position is predominantly lab-based.
Responsibilities:
Developing and executing processes for bacterial expression and purification of various recombinant proteins.
Characterization of purified proteins using analytical and biophysical techniques, including SDS-PAGE, Western/Dot Blots, ELISA, intact mass, size-exclusion chromatography, and calorimetry or thermal shift measurements.
Designing and running enzyme activity assays.
Maintaining knowledge of new emerging techniques to add to the knowledge pool of the group.
Keeping detailed, accurate and clear records of all work performed.
Compiling and effectively presenting data to the team.
Validating and optimizing various existing and new protocols.
Minimum qualifications:
Masters degree or higher in the Biological Sciences or similarly related field (biochemistry, molecular biology, cell biology, immunology, etc.) with at least 5 years of lab-based experience (preferably industrial).
Strong background in protein expression, purification and characterization.
Experience with molecular cloning and mutagenesis techniques.
Excellent written and oral English communication skills.
Highly organized, attentive to detail, and able to work under tight timelines in a collaborative team setting.
Excellent skills in documentation, organization, record keeping and writing reports.
Preferred qualifications:
Experience with fungal or insect expression systems.
Prior experience in assay development.
Experience with Next Generation Sequencing techniques (e.g. illumina, ONT)
Significant experience translating low-throughput manual assays into highly scalable automated workflows.
Our offer:
Work environment in which you can develop your talent and realize ideas and innovations within a competent team.
Flexible working arrangements: with core hours of 10am-4pm, you can choose a pattern that works for you.
An attractive, market-oriented salary aligned with your qualifications (1800 to 3200 Eur gross monthly).
We are an equal opportunity employer and value diversity at our company. We do not discriminate on the basis of race, religion, color, national origin, gender, sexual orientation, age, marital status, veteran status, or disability status.
Contacts to apply: indre@biomatterdesigns.com