React Native Developer
Harba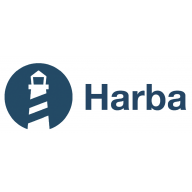 Here at Harba, we strive to ensure that every team member feels empowered to be their best self. We have freedom to create, explore and innovate. We strive to create a work envi-ronment which is based on trust, high sense of ownership, support to one another, growth and, most importantly, fun.
Today, we need you on our team! Harba is looking for a React champion to work on a new exciting project for leisure sailing industry.
Requirements:
– Work experience with React
– Understanding of OOP principles & good code design practices
– Testing automation would be a big advantage
– Good English language skills – both written and verbal
– Any additional experience would be a big plus: Git, Fire-base, React.js or other frontend framework
– Ideally based in Lithuania or Denmark
– Final and most wanted skill – big desire to learn new stuff and learn fast!
We offer:
– Open startup environment to test and learn
– Having a big impact in company business and strategy
– Young and innovation driven colleagues
– Flexible work hours & ability to work remotely
– Keep in mind that we are open to discuss a different salary based on your skills and competencies.
Passionate about building something awesome?
Let's talk!
Contacts to apply: paul@harba.co
Deadline for Applications: 15 January 2022