React Front-End Developer (Mid/Senior)
Bankera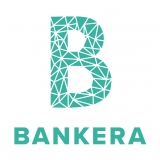 Bankera – a company in charge of a Centre of Information Technology (IT) and Professional Competence in Lithuania, providing programming services and other IT solutions. The products created by us will be implemented by the businesses that are operating within the European Union, as well as other countries of the world. The main goal of Bankera is to create IT systems designed for the financial market, focused on traditional payment systems that would fit the needs of a modern and innovative client.
We are looking for highly talented and driven individuals from around the globe who can bring new perspectives to our company. Explore our current job openings and find a career you love at Bankera. Check out more about us on our careers page (https://careers.bankera.com/)
REACT FRONT-END DEVELOPER
Front-end developers are the curious minds that put Bankera's ecosystem solutions into action. In this position, you will get to work with a passionate team of creatives, and show your professional skills converting website design files into comfortable user experience. Your role as a Mid/Senior Front-End Developer will be essential to fulfilling Bankera's vision of becoming a digital bank.
You should find it interesting to:
 Create responsive websites for desktop, tablets, and smartphones;
Collaborate with UI/UX Design and Back-End teams to develop, build, and maintain new interfaces and products;
Mentor other developers.
You will work with:
React framework;
SCSS;
TypeScript;
NPM;
Gatsby.
We would love you to have:
Attention to detail;
Good problem-solving skills;
Ability to find creative, innovative solutions;
Empathy and ability to work in a team;
Analytical mindset.
Salary:
Salary in this position for junior/mid level specialist ranges from 900 – 3300, for senior-level from 3300 – 8200 (before taxes). The final offer depends on your experience, competence, and motivation.
By applying for this job position you confirm you have read and understood Candidate Privacy Notice (https://careers.bankera.com/en/candidate-policy/). Confidentiality guaranteed. Only selected candidates will be informed.
Contacts to apply: careers@bankera.com