Product Owner
CAST AI Baltic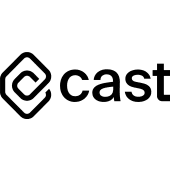 Job Overview:
CAST.AI is reinventing the way software developers and companies are deploying and managing their infrastructure in the cloud. We are creating a future where applications will be hosted on and traveled between multiple cloud environments. We are looking for a dedicated Product Owner to be the point person in our scrum team. The Product Owner will be responsible for defining the product vision and managing the product development process.
As a Product Owner, you should have the ability to plan and manage the development product from start to finish. Ultimately, a top-notch Product Owner will be detail-oriented, and have excellent organisational, leadership, and communication skills.
Responsibilities for Product Owner:
Strategising and presenting ideas to stakeholders;
Defining product features according to customer needs;
Acting as the main point of contact between teams and stakeholders;
Managing and prioritising product backlog items;
Assisting the scrum/product development team to meet the objectives of each sprint;
Adjusting and improving each iteration of the product before release;
Identifying areas of improvement;
Keeping customers and stakeholders informed of the status of the product.
Qualifications for Product Owner:
Engineering background preferred, as CAST has a very technical product domain;
Kubernetes and Container experience nice to have;
Education: Information Technology, Computer Science or similar;
Experience with inbound product management role:
Gathering requirements from stakeholders;
Translating requirements into engineering tasks;
Calculating and maintaining team velocity;
Helping to define roadmap priorities;
Tracking roadmap progress.
Writing skills are extremely important in this role. One must be able to communicate product features and new services through well understood formats such as PR / FAQ or other narrative format that describes the feature / product vision and desired customer experience;
Critical thinking skills from first principles, tightly coupled with writing ability;
Ability to work constructively in a matrix organisation where stakeholders will come from all facets of the business (marketing, finance, customer success, sales, engineering);
Ability to balance engineering / operations / technical debt requirements with customer facing features;
Ability to communicate with customers directly, strong spoken English skills are required.
Contacts to apply: https://castai.bamboohr.com/jobs/view.php?id=19
Deadline for Applications: January 20, 2021