Product Marketing Manager
Whatagraph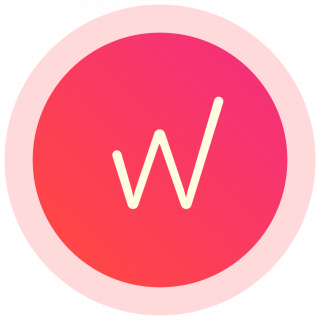 The Opportunity
Whatagraph is a B2B SaaS platform for digital marketing agencies to simplify data monitoring and reporting. Our mission is to enable everyone to make data-driven decisions. Fast.
We're one of the fastest-growing startups in the Baltics and have recently successfully raised $7.2M in our Series A funding round.
Our Marketing team plays a critical role in promoting our platform and generating leads on a daily basis that consistently fuel our growth. Hence, we're looking for a Product Marketing Manager who will bridge the gap between product development and marketing communications and ensure that our product positioning resonates with the market, messaging is up to date across all touch points, and new product feature launches are optimally promoted.
What you will do
– Work closely with the Product Team and conduct market and user research.
– Stay on top of our competitor strategies and maintain a library of competitor intelligence.
– Develop go-to-market strategies, documentation, and own the process of their implementation.
– Partner with cross-functional teams to ensure that our messaging tells a compelling story and is consistent across different channels.
– Ensure that the new features we launch are properly promoted and communicated to the market and our customers.
– Create product-specific content such as 'how to' playbooks, product walkthroughs, webinars, videos, podcasts, case studies, whitepapers, guides, blog articles, emails, social posts as needed to support demand generation.
– Create supporting collateral for the sales team such as product feature one pagers or competitor battle cards.
– Become a Whatagraph product expert and train other team members on product use cases and capabilities when required.
What you will need
– 3+ years of experience in Product Marketing at a B2B SaaS company.
– Native level proficiency in English.
– Excellent storytelling and copywriting skills.
– Strategic and analytical thinking.
– Ability to build empathy for the target audience.
– Market and competitor research experience.
– Experience at working cross functionally with product and sales teams.
– Proactive approach and a high sense of ownership.
– Experience with online advertising and/or marketing reporting would be an advantage.
– Experience with events/webinars or podcasts is an advantage.
– Ability to work +/- 2 hours from the GMT+2 time zone.
What you will get
– A place for innovation and ideas: An opportunity to drive solutions for complex links and limitations of our current platform, where you will have full freedom to experiment and get as creative as you possibly like.
– An international work environment: We are building our platform for markets like the US, Canada, Australia and the UK with the help of an international, tightly-knit, and driven team, which you'll connect with via team events, outings, and various activities.
– A flexible work environment: Work with us remotely or onsite in our offices in Lithuania. If you choose to work onsite, coffee, snacks, and new office space (in case you'll work from Vilnius) and a sea-spirit (in case you choose to work from Klaipėda) will await you.
– A gross salary: 3,000-5,000 EUR/month.
Contacts to apply: benas.z@whatagraph.com
Deadline for Applications: 2022/03/15