Product Designer
Whatagraph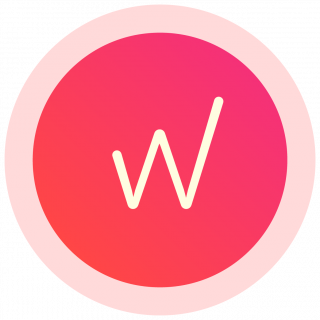 The Opportunity
Whatagraph is a B2B SaaS platform for digital marketing agencies to simplify data monitoring and reporting. We're one of the fastest-growing startups in the Baltics and have recently successfully raised $7.2M in Series A funding round. We have grown substantially in the past year, going from a team of 50 to a team of 100+, and are looking to keep up the momentum going into 2022.
Scaling and developing our product is paramount, hence we are substantially expanding the product team. We are currently looking for an experienced Product Designer to directly contribute to the success of our users and support business growth.
This role would take ownership of building new features and improving existing ones, with a strong focus on systematic, technology-informed, and data-driven product design.
What you will do
– Deeply analyze the technological capabilities and limitations of our platform to design scalable new features.
– Help the Product & Engineering team to prioritize UX debt and overall usability improvements to the product.
– Conduct feature validation with minimal guidance and incorporate insights into design decisions to meet user and business goals.
– Create deliverables, e.g UML diagrams, UX scorecards, competitive UX evaluations, low fidelity wireframes, high fidelity mockups, prototypes, journey maps, and so on, which help define the vision and execution of solving real user problems among our international customer base.
– Contribute to setting up and managing collaborative processes within the Product & Engineering team to ensure Product Designers, Product Managers, Insight Managers, and Engineers are actively working together. Make sure everyone has exposure to the work that is happening within the broader team.
– Collaborate and exchange feedback with your peers to make improvements to how we work.
– Own and drive initiatives in a fast-paced work environment.
– Individually contribute and deliver work that supports company and team-level OKRs.
What you will need
– 3+ years of hands-on product design experience working with complex digital products, 5+ years in working in the software development industry.
– An eye and passion for effective design and solving customer and business problems.
– Ability to explain the high-level strategy (the why) and design deliverables (the how) based on research to the Product & Engineering team.
– Strong bias for practical user understanding through interviews, product analytics, usability testing, accuracy testing, and rapid prototyping.
– A high sense of ownership – taking initiative, setting priorities, driving your tasks forward, regularly reflecting and asking for feedback, identifying blockers as well as knowing how to ask for help.
– Practical understanding of how design impacts product metrics and user behavior expressed in a form of case studies.
– Proficiency with Figma, Logrocket, Miro.
– Collaborative team spirit with great communication skills in English to thrive in a remote work setup.
– Unified Modeling Language (UML) knowledge would be a significant advantage.
– Previous work experience in B2B SaaS in an international marketing-related field will be considered an advantage.
– Ability to work +/- 2 hours from the GMT+2 time zone.
What you will get
– A gross salary: 4,000 – 5,000 EUR/month, depending on experience.
– A place for innovation and ideas: An opportunity to make a high impact on our , where you will have full freedom to experiment and get as creative as you possibly like.
– A flexible work environment: Work fully remotely or on-site in our offices in Lithuania. If you choose to work on-site – coffee, snacks, and new office space in the heart of Vilnius. If you choose Klaipėda, a scenic sea-spirit view will await you.
– An international work environment: We are building our platform for markets like the US, Canada, Australia and the UK with the help of an international, tightly-knit, and driven team, which you'll connect with via team events, outings, and various activities.
– Learning and development: we hire team members that we can trust, and we give them autonomy to do their best work. We encourage professional development through additional training and regular feedback. Our team is growth-minded, and our leadership comes from mature international technology companies.
Contacts to apply: benas.z@whatagraph.com
Deadline for Applications: 2022/03/28