Partnerships Development Executive
Whatagraph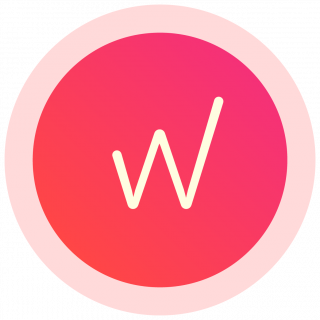 The Opportunity
Whatagraph is a B2B SaaS platform for digital marketing agencies to simplify data monitoring and reporting. Our mission is to enable everyone to make data-driven decisions. Fast.
We're one of the fastest-growing startups in the Baltics and have recently successfully raised $7.2M in our Series A funding round. We have grown substantially in the past year, going from a team of 50 to a team of 100+, and are looking to keep up the momentum going into 2022.
Our Sales Organization is ground zero for a B2B SaaS sales career – simply put there is no other place in the city, which will fuel your growth in sales as fast as we will. We don't settle for average when we hire and best in class sales talent is who you are or you'll become. People in our team come from different walks of life whether it's Google, SimilarWeb, Dell etc. to help you grow as an individual using global industry practices and frameworks.
We're a team of sharp and hungry individuals clocking in hundreds of conversations weekly with people around the globe and we pride ourselves in our ability to turn hot leads into thousands of dollar deals, which fuels our paychecks at the end of the month.
North America is our No.1 market and we're looking for people to focus on that market to help 3x our revenue this year – apply only if you're up for the challenge!
We're a tightly-knit team that never backs down from a challenge and are eager to develop. So if it sounds like an environment you want to be part of, look no further.
What you will do
– Contact hundreds of global marketing agency professionals daily.
– Understand the pain points and needs of their business and offer Whatagraph as the solution.
– Book demonstrations and hand over potential clients to Client Partners.
– Qualify leads and ensure correct contact details.
– Participate in regular team training meetings.
What you will need
– Excellent written and spoken English language skills. Another language is a huge plus.
– Motivation to learn and adapt in a fast-paced environment.
– Strong communication skills via phone and email.
– Strong work ethic.
– Demonstrated ability to work solo as well as part of a team.
– Competitiveness and a drive to earn as much money as possible.
– High level of resilience in a target-driven environment.
What you will get
– A role in one of the fastest-growing SaaS businesses in the Baltics: We've already been growing massively, and that's not going to stop.
– An international work environment: We are building our platform for markets like the US, Canada, Australia and the UK with the help of an international, tightly-knit, and driven team, which you'll connect with via team events, outings, and various activities.
– Career growth opportunities: You'll learn from the best of breed sales professionals, and can expect to become a Client Partner within your first year. In addition to that, you'll obtain knowledge in SaaS industry practices and frameworks, and get to learn about the digital marketing technology landscape.
– Gross salary: €1200-1300 gross/month with uncapped commission (On-target earnings €1800-1900 gross/month).
Apply here: https://whatagraph.recruitee.com/o/partnerships-development-executive/c/new
Deadline for Applications: 2021-02-28