Marketing Manager
Interactio | Vilnius, Lithuania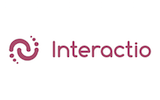 Interactio is disrupting event industry with real time audio broadcasting solution for simultaneous interpretation, overflow audiences, poster sessions and more. In 2018 we were used at 2000 events already, in 29 countries. Some happy clients: Mary Kay, Microsoft, Google, BeachBody, TEDX, events of Dani Johnson, Brian Tracy, Tony Robins, Jordan Belford, etc. In 2016 received WSA award, initiated by United Nations.
If you are hungry for success, creative, like to make things happen and have experience in digital marketing, let's talk!
Why it it worth it to work at Interactio:
– You will have a chance to have your own team
– A lot of freedom in decision making
– You will be one of the key players in our growing team
– You will have a chance to participate in top events in different countries
– Super cozy office with the terrace in Vilnius Tech Park
– Amazing team to be part of and grow with!
If you found yourself between the lines, send us your video/Linkedin/CV to hr@interactio.io.