Lead Research Specialist (Contractor)
Whatagraph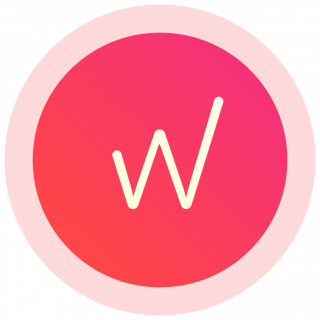 The Opportunity
Whatagraph is a B2B SaaS platform for digital marketing agencies to simplify data monitoring and reporting. Our mission is to enable everyone to make data-driven decisions. Fast.
We're one of the fastest-growing startups in the Baltics and have recently successfully raised $7.2M in our Series A funding round. We have grown substantially in the past year, going from a team of 50 to a team of 100+, and are looking to keep up the momentum going into 2022.
Our Sales Organization is ground zero for a B2B SaaS sales career – simply put there is no other place in the country, which will fuel your growth in sales as fast as we will. We don't settle for average when we hire and best in class sales talent is who you are or you'll become. People in our team come from different walks of life whether it's Google, SimilarWeb, Dell etc. to help you grow as an individual using global industry practices and frameworks.
As a Lead Research Specialist, your primary objective will be to research ideal companies and contacts based on predefined guidelines. You will be provided with guidelines and access to various tools.
This is an ideal position for students, as it can be both part-time or full-time, so you won't have to struggle fitting it around your study schedule.
If the internet is your best friend, you're curious about business, and have a structured & performance-oriented mindset then Whatagraph is where you want to be.
What you will do
– Support our exceptional Client Partnerships Team by providing research and qualification of outbound leads.
– Utilise our CRM to accurately enrich ideal contacts in North America, Europe, the Middle East and the Asia Pacific regions.
– Become a pro with LinkedIn Sales Navigator to uncover new leads.
– Reach and exceed your weekly personal targets.
– Develop an in-depth understanding of how a SaaS business operates.
– Collaborate with colleagues on shared projects with group targets.
What you will need
– Strong attention to detail.
– Curiosity about lead generation and how sales' cycles work.
– Demonstrated ability to work solo as well as part of a team.
– Knowledge of Salesforce and LinkedIn Sales Navigator is a huge bonus.
– Proactive approach with a high sense of ownership and attention to detail.
– Willingness to work in a fast-paced environment.
– Fluency in written and spoken English.
– Ability to work as a contractor, via a freelance services agreement.
What you will get
– A role in one of the fastest-growing SaaS businesses in the Baltics: We've already been growing massively, and that's not going to stop.
An international work environment: We are building our platform for markets like the US, Canada, Australia and the UK with the help of an international, tightly-knit, and driven team, which you'll connect with via team events, outings, and various activities.
– A flexible work environment: Work with us remotely or onsite in our offices in Lithuania. If you choose to work onsite, coffee, snacks, and new office space (in case you'll work from Vilnius) and a sea-spirit (in case you choose to work from Klaipėda) will await you.
– A role that grows: You'll have the opportunity to engage in best practices of lead generation, which is the backbone of a well-functioning B2B SaaS Sales Team. You'll be working with Salesforce, a market-leading CRM everyone wants to get their hands on. And if you prove yourself, you'll have a chance to get promoted to a Partnerships Development Executive.
– A Gross salary: 350 EUR/month part-time, 700 EUR/month full-time.
Contacts to apply: benas.z@whatagraph.com
Deadline for Applications: 2022/02/28