Influencer Marketing Manager
Synder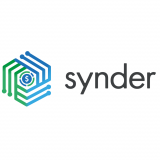 Synder is an easy accounting platform focused on e-commerce companies.
This year our team was chosen for participation in Y Combinator S2021. Behind our corporate culture is Machine Accuracy and Human Approach. That's why we pay much attention to being helpful and valuable not only to our clients but also to our team.
For additional background:
– Synder connects all sales channels and payment methods into one ecosystem using our own unified API;
– Synder automatically sorts this data out in the accounting system making it a single source of truth for the business;
– Synder is gathering necessary details to provide customers with ready-to-file accounting reports;
– Today, more than 4,000 businesses use Synder on a daily basis;
– More than $3B worth of transactions already processed by the platform.
You can learn recent info about us here: https://techcrunch.com/2021/08/27/accounting-platform-synder-raises-2m-to-automate-e-commerce-bookkeeping/
About The Job
We are looking for an Influencer Marketing Manager who will expand our influencer network and enhance our marketing campaign growth.
This role requires an understanding the marketing tools and channels and having strong relationships with influencer talent. An Influencer Marketing Manager should be innovative, analytical, experimental, organized, discerning, and an excellent communicator.
What You Will Do
– Research, identify & critically evaluate influencers that are the best fit based on a clear point of view supported by data;
– Communicate with new and existing affiliates/influencers to negotiate and secure paid placements, collaborations and exclusives;
– Assist in the creative development process to help build cross-channel campaigns that flow across all owned marketing channels;
– Measure & evaluate the performance of influencers using analytics tools (ex: ROI, Engagement, Reach), report on results;
– Develop and implement a comprehensive influencer marketing strategy;
– Distribution of news, assets, and briefs to affiliates and paid partnerships for the purpose of publicizing marketing campaigns;
– Working with affiliate systems.
What You Need
– 2+ years of managing Influencer Marketing Campaigns
– Fluent English communicator. C1/Advanced + Level;
– Experienced in initiating, managing, negotiating & monetizing relationships with influencers;
– Excellent verbal and written communication skills, politeness and ability to quickly establish contact;
– Experience in performance, where you have demonstrated your ability to problem solve through a combination of art (creative ideas) and science (measurable outcomes);
– Strong negotiation, communication and storytelling skills, as well as an ability to clearly articulate ideas and present results;
– An innovative approach to developing and achieving key success metrics and demonstrating the ability to influence successful outcomes;
– Understanding of social networking platforms and associated marketing;
– Excellent interpersonal and relationship-building skills;
– A deep interest in understanding the fintech sphere and a passion for business and technology;
– An ability to meet deadlines and balance multiple priorities;
– High speed of work without loss of quality;
– An experience with or a knack for fast-moving and agile environments where flexibility is key.
Why Synder?
– fast-growing product startup, which means a lot of growth opportunities;
– financial stability;
– great young and open-minded team;
– the agile atmosphere and a joint search for the best solutions for our clients;
– flexible approaches and practices in staff management;
– being approachable instead of loads of paperwork;
– strong feedback culture, we are ready to listen and to change, to share our ideas, to do our best work, to do our teamwork most comfortably.
– one product one team principal;
– you will see tangible results of your work, get feedback from users, and will be building an easy-to-use product thata is in high demand;
– you will be able to contribute to the process and influence the end product/result, by coming up with good ideas and making them happen.
Contacts to apply: tatsiana.bortnitskaya@synder.com
Deadline for Applications: The First of March 2022