Head of Content (Remote)
Whatagraph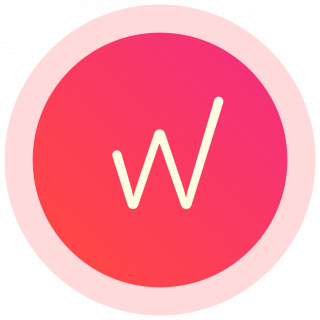 The Opportunity
Whatagraph is a B2B SaaS platform for digital marketing agencies to simplify data monitoring and reporting. Our mission is to enable everyone to make data-driven decisions. Fast.
We're one of the fastest-growing startups in the Baltics and have recently successfully raised $7.2M in our Series A funding round.
Our Marketing team plays a critical role in promoting our platform and generating leads on a daily basis that consistently fuel our growth. Hence, we're looking for a Head of Content who would own and drive our content strategy across various channels such as blogs, emails, social media, webinars, podcasts, events, and more.
What you will do
– Lead the content team consisting of a talented copywriter and a social media manager.
– Create content hands-on, inspiring high standards for the rest of the team, and helping them grow to the next level.
– Outsource and manage freelance content creators.
– Set up and run various online events, such as podcasts and webinars.
– Source and edit content from top class practitioners.
– Own and develop Whatagraph's content strategy.
– Liaise with our Head of SEO, Head of Growth Marketing, and VP Marketing to align content priorities across the team.
– Drive content distribution, making sure we're on everyone's radar as much as possible.
What you will need
– 4+ years of experience in content creation and copywriting.
– 2+ years of experience in a management role.
– Native level proficiency in English.
– A portfolio of well-written and researched articles.
– Previous experience in B2B SaaS, or B2B marketing is an advantage.
– Good understanding of content marketing, social media, and SEO.
– Experience with running events / webinars and/or podcasts.
– A proactive approach and a high sense of ownership.
– Ability to work in a fast-paced B2B SaaS environment.
– Previous experience with creating technical content about online advertising or marketing reporting would be an advantage
What you will get
– A place for innovation and ideas: An opportunity to drive our content strategy, where you will have full freedom to experiment and get as creative as you possibly like.
– An international work environment: We are building our platform for markets like the US, Canada, Australia and the UK with the help of an international, tightly-knit, and driven team, which you'll connect with via team events, outings, and various activities.
– A flexible work environment: Work with us remotely or onsite in our offices in Lithuania. If you choose to work onsite, coffee, snacks, and new office space (in case you'll work from Vilnius) and a sea-spirit (in case you choose to work from Klaipėda) will await you.
– A gross salary: 3000-6000 EUR/month.
Contacts to apply: benas.z@whatagraph.com
Deadline for Applications: 2022/03/28