Graphics Designer – Marketing
Whatagraph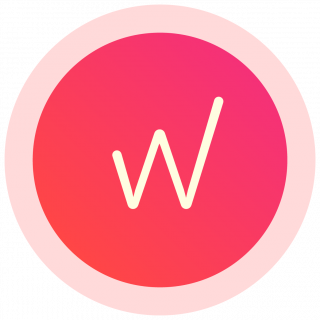 The Opportunity
Whatagraph is a B2B SaaS platform for digital marketing agencies to simplify data monitoring and reporting. We're one of the fastest-growing startups in the Baltics and have recently successfully raised $7.2M in Series A funding round. We have grown substantially in the past year, going from a team of 50 to a team of 100+, and are looking to keep up the momentum going into 2022.
Marketing plays a critical role in promoting our platform, and generating leads on a daily basis that consistently fuel our growth. We're looking for a Digital Graphics Designer, to join our centralised Design team and work closely with the Marketing team to spearhead the creation of compelling visuals that our brand is identified by.
What you will do
– Design eye-catching graphics and product images, banners, used for our social media, email campaigns and landing pages.
– Own the creation of motion graphics, involving animated illustrations, text and simple video footage editing.
– Assist in website design – with the help of our product team.
– Own and drive initiatives in a fast-paced work environment, maintain consistent high standards of design quality.
– Work within a newly-forming design team, liaising both with the Product Design Lead, and our VP Marketing.
– Individually contribute and deliver work that supports company OKRs.
What you will need
– 3+ years of experience in digital graphics design using Adobe suite programs and other relevant tools.
– A positive, collaborative and high ownership mentality.
– A natural interest in visual design trends and understanding how to effectively apply them in the marketing of digital B2B products.
– Ambition to consistently overcome challenges and grow as a professional.
– A healthy dose of creativity: You like coming up with unique visual solutions and driving improvements.
– Fluency in written and verbal English when collaborating and presenting your solutions
– Willingness to adapt and thrive in a fast-paced B2B SaaS environment.
– Experience with Figma is an advantage.
– Availability to work +/- 2 hours from the GMT+2 zone.
What you will get
– A gross salary: €2000-3500 Eur/month, depending on experience.
– An international environment: You'll work within a global team spread all over Europe and Africa, be it Dublin, Nairobi, Vilnius, or Budapest.
– A product that grows: We are big believers in creating what matters. Our platform keeps evolving to enable marketing professionals to understand their performance data and with regular exciting new feature additions, you will be at the forefront of creating happiness in communicating new value to our growing customer-base, learning every day.
– A company that grows: Doubling in revenue in the past year, and tripling in team size, we have ambitious plans for continued growth in the near future.
– Professional growth: We hire people we trust, and we give team members autonomy to do their best work. To enable that, you'll get our full support with regular feedback, conferences, and access to e-learning platforms.
– A flexible work environment: An option to hop between offices in Vilnius and Klaipeda, as well as an ability to work from home with equipment to build your own workspace.
Contacts to apply: benas.z@whatagraph.com
Deadline for Applications: 2022/02/28