Engineering Manager – Integrations
Whatagraph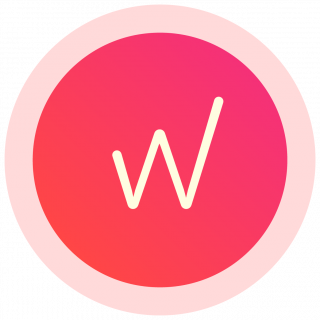 The Opportunity
Whatagraph is the go to platform for brands and agencies to simplify their marketing data monitoring and reporting. Our platform is here to help marketing professionals eliminate abstract data overload and help get actual insights that guide data-backed business decisions.
With a continuous expansion of our teams, we are looking for an Engineering Manager – Integrations to take the lead and oversee our Engineering team focused on development and delivery of various data integrations.
If you come from a tech background, possess exemplary knowledge of cloud-based platforms, and have a deep understanding of software and data engineering (API development, ETL pipelines). Get ready to join an experienced team that will make you feel welcome from day 1.
This position can be remote, so feel free to apply if you are +/- 2 hours from the EET time zone.
What you will do
Promote technical vision, apply best-practice engineering principles and take ownership of the agile processes across teams within product organization.
Lead a newly forming integrations team and help take care of their professional development, offer support where needed.
Lead engineering processes to deliver high quality data integrations.
Work closely with the Data Engineering team and CTO envision and help build an ETL pipeline.
Work closely with the dedicated Product team for Integrations to ensure we build the value our customers expect.
Support and enhance our culture of high sense of ownership, continuous learning, delivering value in a 'move and improve' environment.
Identify team growth needs and work closely with the CTO and People Team to grow the team.
Review and update policies relevant to in ternal systems and equipment.
Ensure proper change management policies are in place.
Develop scalable technology strategy and architecture together with the CTO.
Maintain a high bar in Whatagraph feature quality, making sure it is measured and backed by data.
What you will get
An international work environment: We are building our platform for markets like the US, Canada, Australia and the UK with the help of an international, tightly-knit, and driven team, which you'll connect with via team events, outings, and various activities.
A high ownership role for a product that constantly grows: We are big believers in creating what matters. With us, you will have no come-and-go projects, but rather focus on a constantly growing and improving platform.
A place for innovation and ideas: We actively promote experimentation, and it's an integral part of our culture. We really don't like the box.
A flexible work environment: Work with us remotely or onsite in our offices in Lithuania. If you choose to work onsite, coffee, snacks, and new office space (in case you'll work from Vilnius) and a sea-spirit (in case you choose to work from Klaipėda) will await you.
Gross salary: 5000-6800 EUR/month.
What you will need
2+ years of experience in managing technical teams of 10+ people.
5+ years of hands-on experience in an engineering role.
Previous experience working in a SaaS business, preferably in MarTech.
Strong technical background and good understanding of software engineering – agile processes, release management, version control.
Extensive knowledge of cloud platforms
In-depth knowledge and experience of a programming language (we use PHP / Laravel).
Experience and understanding with various RESTful APIs.
Experience with data warehouses and ETL architecture.
Leadership skills with a strategic mindset.
Fluency in the English language.
Contacts to apply: https://whatagraph.com/career/engineering-manager-integrations
Deadline for Applications: 2022/31/31