Email Marketing Manager
Synder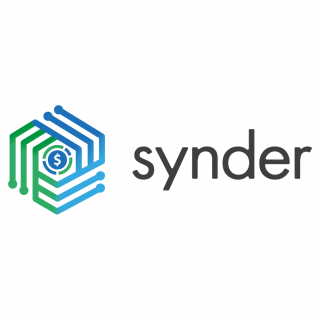 About Synder
Synder is an easy accounting platform focused on e-commerce companies.
Our team was chosen for participation in Y Combinator S2021.
Behind our corporate culture is Machine Accuracy and Human Approach. That's why we pay much attention to being helpful and valuable not only to our clients but also to our team.
For additional background:
– Synder connects all sales channels and payment methods into one ecosystem using our own unified API;
– Synder automatically sorts this data out in the accounting system making it a single source of truth for the business;
– Synder is gathering necessary details to provide customers with ready-to-file accounting reports;
– Today, more than 4,000 businesses use Synder on a daily basis;
– More than $3B worth of transactions already processed by the platform.
You can learn recent info about us here: https://techcrunch.com/2021/08/27/accounting-platform-synder-raises-2m-to-automate-e-commerce-bookkeeping/
About the role
Synder team is looking for a self-motivated and experienced Email Marketing Manager, who will formulate email communication strategies, design, implement and launch email campaigns, analyze campaign results, synthesize learnings, make decisions and prioritize future email marketing roadmap using a data-driven approach. Success in this role requires a deep understanding of our product and users, levers for success, and the ability to deliver results through methodical prioritization.
The ideal candidate thrives in a fast-paced environment with strategic thinking and flawless execution. You are energized by the dynamic nature of our business and can work through ambiguity.
Responsibilities
– Formulate email marketing strategy;
– Analyze qualitative and quantitative data for insights;
– Develop and maintain a roadmap for email campaigns and A/B testing;
– Create, configure and launch email campaigns using marketing automation tools;
– Document plan, campaign performances, and test results;
– Measure the effectiveness of email marketing and improve iteratively;
– Pay high attention to detail including precise and effective customer communications;
– Think strategically and execute methodically.
Requirements
– Proven work experience in email marketing;
– Proficiency with any modern Marketing Automation platform (ESP), examples: Mail Chimp, Email Octopus, Autopilot, Apollo, Active Campaign and other email-related software;
– Strong project management skills;
– Ability to improve domain health;
– A highly motivated person able to work in a fast paced, data driven, digital marketing environment;
– Excellent written and verbal communication skills.
The team you are going to work with includes a Head of content 4 copywriters, an SEO manager, a PR manager, an Influencer marketing manager.
Contacts to apply: tatsiana.bortnitskaya@synder.com
Deadline for Applications: 1.03.2022