Business and System Analyst
Bankera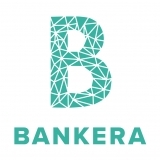 Bankera – a company in charge of a Centre of Information Technology (IT) and Professional Competence in Lithuania, providing programming services and other IT solutions. The products created by us will be implemented by the businesses that are operating within the European Union, as well as other countries of the world. The main goal of Bankera is to create IT systems designed for the financial market, focused on traditional payment systems that would fit the needs of a modern and innovative client.
We are looking for highly talented and driven individuals from around the globe who can bring new perspectives to our company. Explore our current job openings and find a career you love at Bankera. Check out more about us on our careers page (https://careers.bankera.com/)
BUSINESS AND SYSTEM ANALYST
Bankera ecosystem provides new-era financial solutions that drive digital transparency together with quick and secure services. As a Business/System Analyst, you will help us improve the efficiency of our products. You will be responsible for establishing functional and technical specifications, analysing documentation, and determining the scope of improvement. Your insights will make a positive impact on the business processes and its overall performance.
You should find it interesting to:
• Gather and analyse information, write documentation of requirements for development teams
• Identify, maintain, and update specifications
• Provide suggestions for strategic and functional improvements or/and changes
• Support developers in resolving issues, delivering new features
• Establish cross-functional communication with colleagues to clearly deliver Product Backlog Items
You will work with:
• Markdown
• PlantUML
• Other tools
We would love you to have:
• Understanding of the FinTech market, banking and cryptocurrencies
• Ability to explain complex business ideas in well-written documentation
• Excellent analytical skills and informative, evidence-based approach
• Critical thinking and proactive attitude
• Responsibility and willingness to meet deadlines
• Ability to learn quickly and adapt to new information/technology
• Strong communication and organizational skills
• Good time management skills and ability to multitask.
Salary in this position for junior/mid level specialist ranges from 900 – 3300, for senior level from 3300 – 8200 (before taxes). The final offer depends on your experience, competence, and motivation.
By applying for this job position you confirm you have read and understood Candidate Privacy Notice (https://careers.bankera.com/en/candidate-policy/).
Confidentiality guaranteed. Only selected candidates will be informed.
Contacts to apply: careers@bankera.com