Wrap Up of 2021 & Startup Awards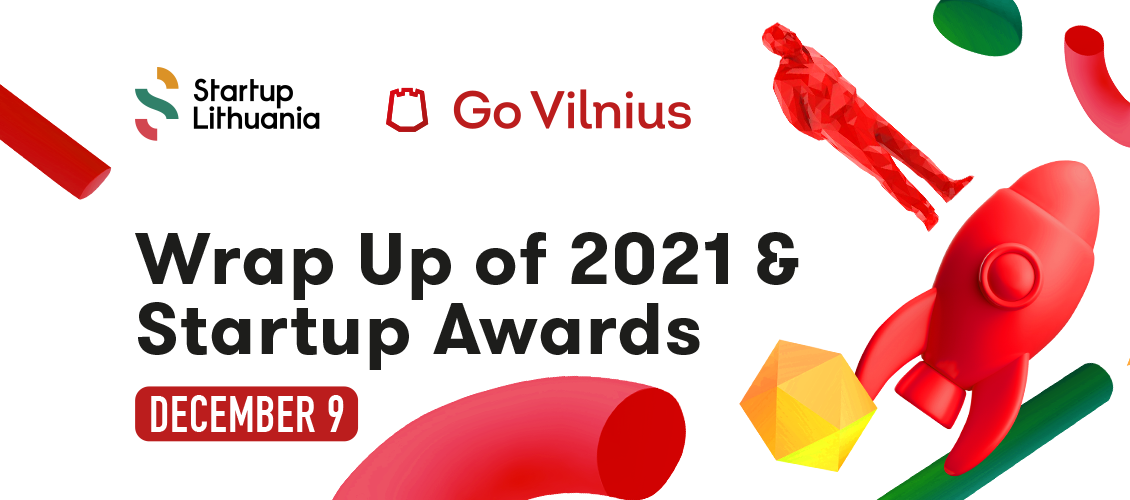 ⭐️ Let's celebrate a record year for Lithuanian startups! ⭐️
It's been a year of remarkable growth during which startups and the whole ecosystem managed to show impressive results, start new initiatives, and flourish.
Together with our partner Go Vilnius, we invite you to take a look back at 2021, celebrate the ecosystem's achievements, and award the best of the best. The event will round up with networking and an afterparty!
The Wrap Up speeches and the Awards ceremony will be broadcast LIVE.
🔥 The live stream link is here: https://bit.ly/3I2S0IK 🔥
☝️ Keep in mind, that due to the limited capacity at the event's venue and the pandemic restrictions, we must limit the number of live attendees. The priority for live attendance is given to startups and members of the Lithuanian startup ecosystem.
If you're a startup and would like to attend this live event – fill the form. You will be informed about the status of your application by December 1st.

If you're a member of the Lithuanian startup ecosystem (VC fund, accelerator, hub, supporting organization, etc.) and would like to attend the live event please email ieva@startuplithuania.com