Wrap Up of 2021: Fintech Scene in Lithuania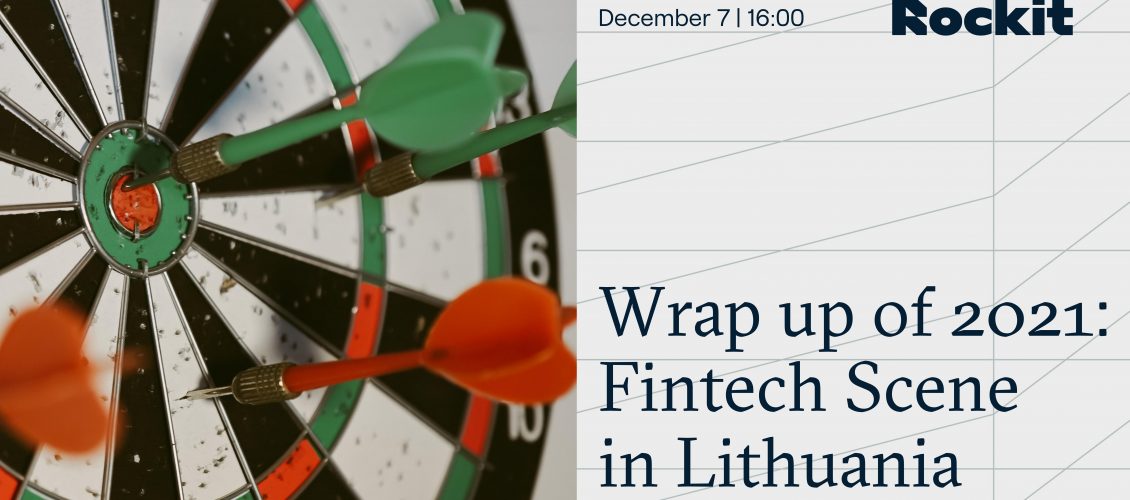 It's been a remarkable year for the whole Fintech ecosystem! Lithuania is still remaining in the top 10 Fintech ecosystems in the Globe. We are seeing constant growth and the quality of startups in this sector. During this year we couldn't fail to notice the opening of AML center in Lithuania as well as the importance and the need of KYC and compliance for Fintechs, the growth of crowdfunding domain and the rising conversations about Green Finance.
Investments into Fintech companies were also quite impressive. ROCKIT together with partners are inviting you to take a look at this year and to discuss what were the results and what will move forward the whole sector into next year!
Speakers:
Host of the event – Lina Žemaitytė-Kirkman, Head of ROCKIT;
Moderator – Gintarė Bačiulienė, Head of Technology Sector Team at Invest Lithuania;
Vaiva Amulė, Head of Fintech Hub LT;
Jonė Vaitulevičiūtė, Partner at Startup Wise Guys;
Martynas Pilkis, Adviser to the Board Member at the Bank of Lithuania;
Andrius Bičeika, Deputy CEO at Revolut Bank (EEA);
Paulius Tarbūnas, Head of Neopay.
Details about the event:
For physical events we're limited to 80 places, so please register early.
The event will be live-streamed ONLY for registered participants on ROCKIT's Youtube.
Registration link: bit.ly/3DzXvvR