Wise Guys Fintech 4 Demo Day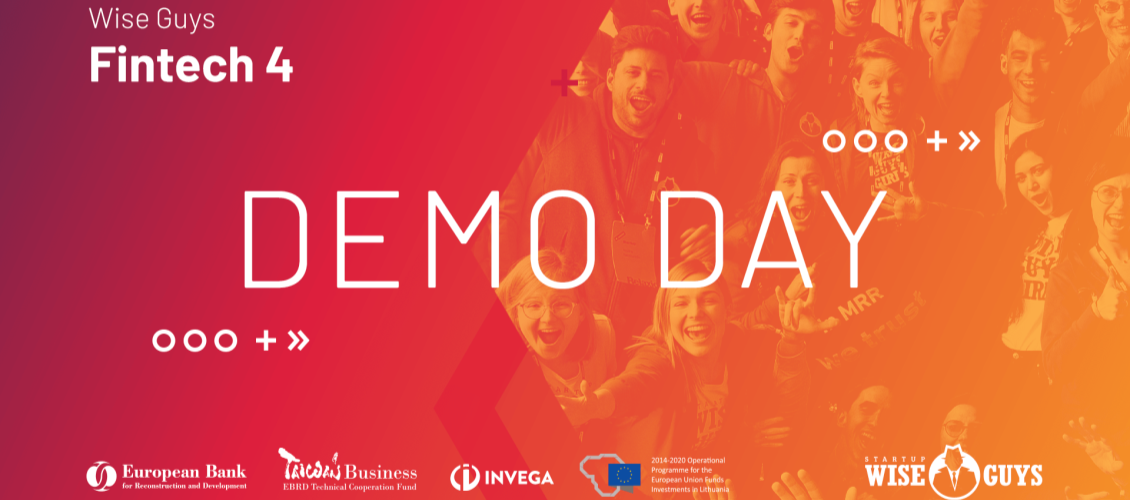 Join us for Wise Guys Fintech 4 Demo day where 11 teams that have gone through an intense almost 5 months long acceleration program will show their progress. 🚀
They were lucky to start the program on-site in Vilnius but then had to move fully online. During the program, teams have met with almost 100 mentors and had 50 workshops, and now they are ready for their next big steps. Most of the teams are actively fundraising right now, so it's an opportunity for investors to jump into a moving train.
About this Event
There are two important parts of this event:
🎙 Part 1: Demo day with startup pitches:
– Welcome & presentation about the program and teams' progress
– 11 Pitches and Q&As
– Wrap-up
Join us to see Dserve, ForPeeps, Heavy Finance, IPOhub, Kernolab, Okredo, Pay2U, Payze, Properenty, Realtify, Watalook, and Xpass in action.
🤝 Part 2: Exclusive, invitation-only opportunity for investors to connect with our startups through a virtual space.
❗️ If you want to use the opportunity to connect to our startups, please, mark that in the registration form. We will go over the list of people who want to connect to our startups and will send invitations in private emails to a selected group that are the best match to our startup needs.
***
Wise Guys Fintech 4 acceleration program was run in partnership with the European Bank for Reconstruction and Development (EBRD) through its TaiwanBusiness – EBRD Technical Cooperation Fund and it is part of the "Financial instrument "Accelerator fund", financed by European Regional Development Fund (ERDF)".
The program was run with additional knowledge and industry partners Findec, OP Bank, Oracle for Startups, ROCKIT, SEB Bank, Sorainen, and our long-term Fintech program partner Swedbank.