-what do people do? HIT REFRESH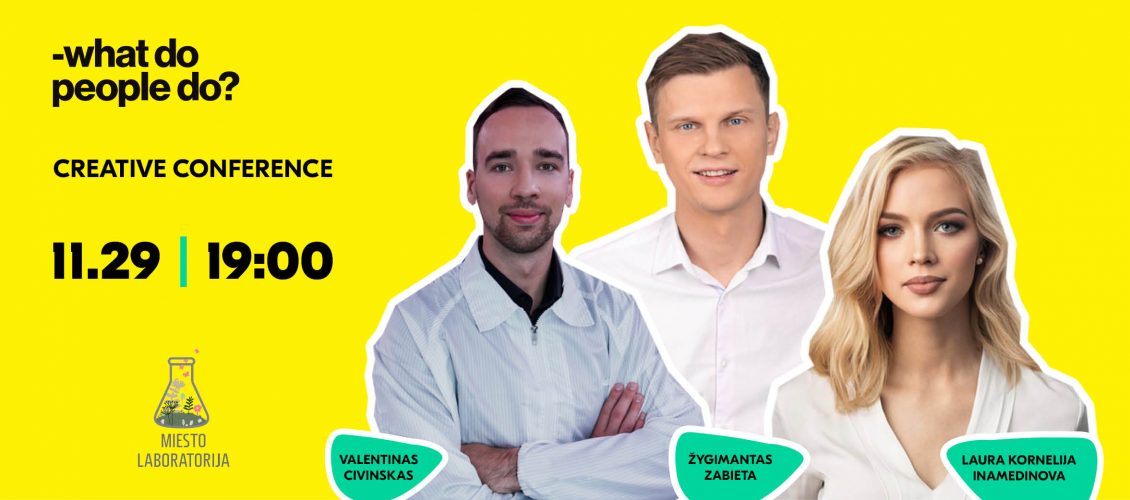 HIT REFRESH: Creative Conference & Networking Event 
Are you ready to embark on a journey of career transformation and are seeking new connections? Join us for a remarkable evening of inspiration, storytelling, and networking as we explore the exciting world of reinventing yourself professionally!
SPEAKERS:
Valentinas Civinskas – the CEO & founder of a vertical farm, Leafood, and a business consulting firm, Desk Research Group
Laura Kornelija Inamedinova – the CEO of a blockchain marketing agency,
LKI consulting, a PR expert at Huffpost, a TOP Women entrepreneur at Entrepreneur, an international speaker, and executive coach
Žygimantas Zabieta – a co-founder of a US-based EV home charger installation platform, Lectrium, a champion of the Nordics and Baltics within the Global Shapers Community, an initiative by the WEF, a startup expert, and a public speaker
HIGHLIGHTS:
Inspirational career change stories: Our speakers will share their personal journeys of hitting refresh in their careers, offering valuable insights and advice for your own transformation.
Networking opportunities: Connect with like-minded individuals, potential mentors, and career changers in various industries.
Interactive discussions: Engage in thought-provoking conversations, ask questions, and gain new perspectives on career change and success.
Prizes and giveaways: Exciting surprises and goodies await you!
FRIENDS:
Delfi
Startup Lithuania
Women Go Tech
The Pose
Date: November 29, 19:00
Location: Miesto laboratorija, Antakalnio st., 17-13, Vilnius
Register: here