W3N 2023

Dec 12, 10:00 - Dec 13, 16:00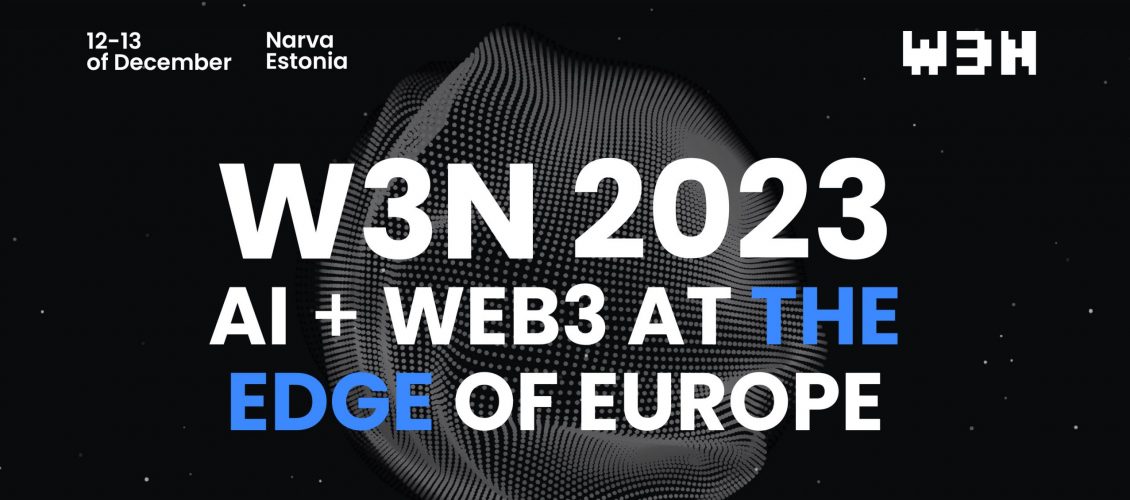 W3N 2023 – the most symbolic tech event at the Edge of Europe. December 12-13. An I/Web3 conference, in the iconic Narva, Estonia – a message of freedom and innovation.
300+ attendees, 30+ speakers, 2 days of sessions and 1 awesome afterparty, set against a backdrop where histories and futures converge, the event stands as a testament to the possibilities that emerge when technology meets collaboration.
Awesome discussions with international speakers
Grand opening by Matteo Mandelli – performance artist from Italy
Screening of Free Money (Vaba Raha) with producer Tõnu Hiielaid
International digital art exhibition
Great discussions and workshops with global speakers
Coffee and snacks all day
Pitch competition
Awesome afterparty + Sauna
Networking, networking, networking
Date: December 12-13
Location: Narva, Estonia – The Edge of Europe
More information: here
Use code STARTUPLT20 for 20% off tickets (excluding Early Bird)