The World in the Baltics – the Baltics in the World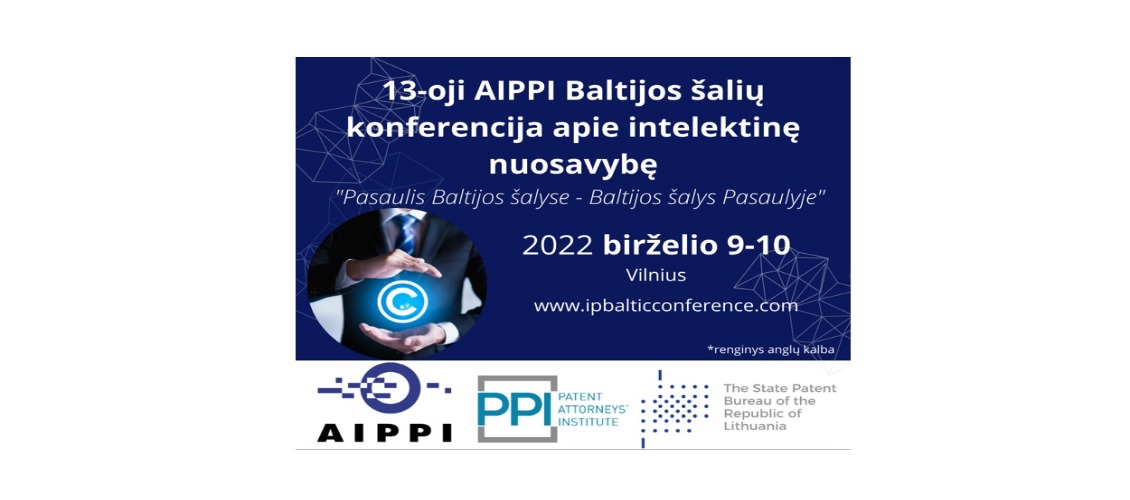 IP invite you to join the 13th AIPPI Baltic conference that will be held in Vilnius on June 9-10.
The conference will focus on new world tendencies in the protection of IP and how these impact the Baltic states. We will have prominent public and private sector speakers who will concentrate on the unitary patent, differences in patenting in the EU and the USA, EU design reform, sustainable package design, new tendencies in green trademarks as well as registration of the trademark in a different language and cultural societies. The conference day time will close with the discussion of the representatives of the Baltic companies on the challenges they face in the protection of their intellectual property worldwide.
Baltic IP conference was always a great place to meet old good friends and colleagues – the organizers are promising a friendly atmosphere and good food in Welcome reception as well as Gala Dinner!
For more details please check Event program: here
The special price for startup companies – please use the code IPSTARTUP to redeem your 20% discount: here