The Power of B2B Email Outreach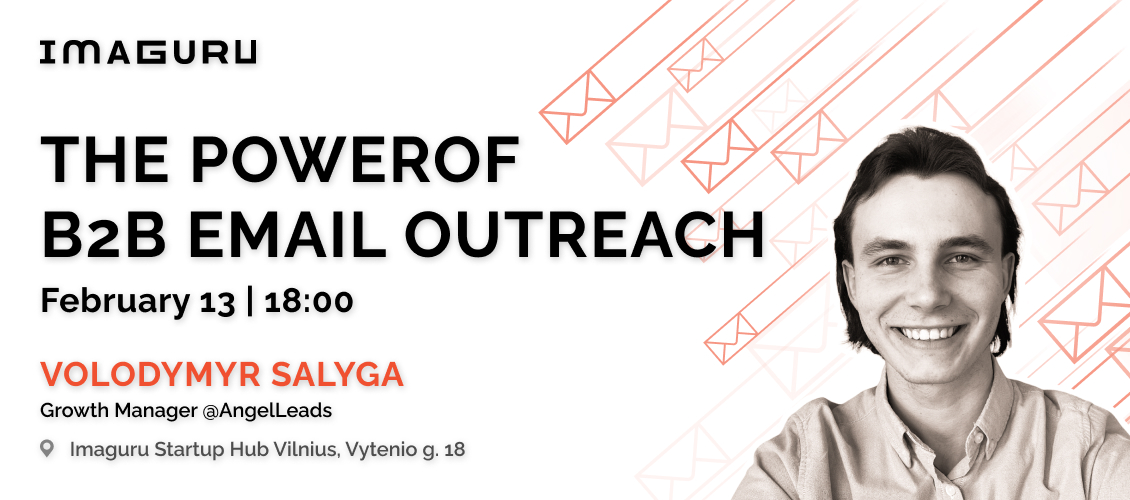 Join Imaguru networking event on the topic 'The Power of B2B Email Outreach' on February 13th at Imaguru Startup Hub Vilnius!
Learn from Volodymyr Salyga, a Growth Manager at a sales consulting agency, how to effectively generate leads and new customers through B2B outreach. Say goodbye to the era of "spray and pray" and discover new strategies to fuel your business growth. Volodymyr is experienced in working with startups and is eager to impart valuable insights to you.
When: February 13th | 18:00
Where: Imaguru Startup Hub Vilnius (Vytenio g. 18)
Register now by the link: https://airtable.com/shrJURpR77lRmllsP