TECH mugė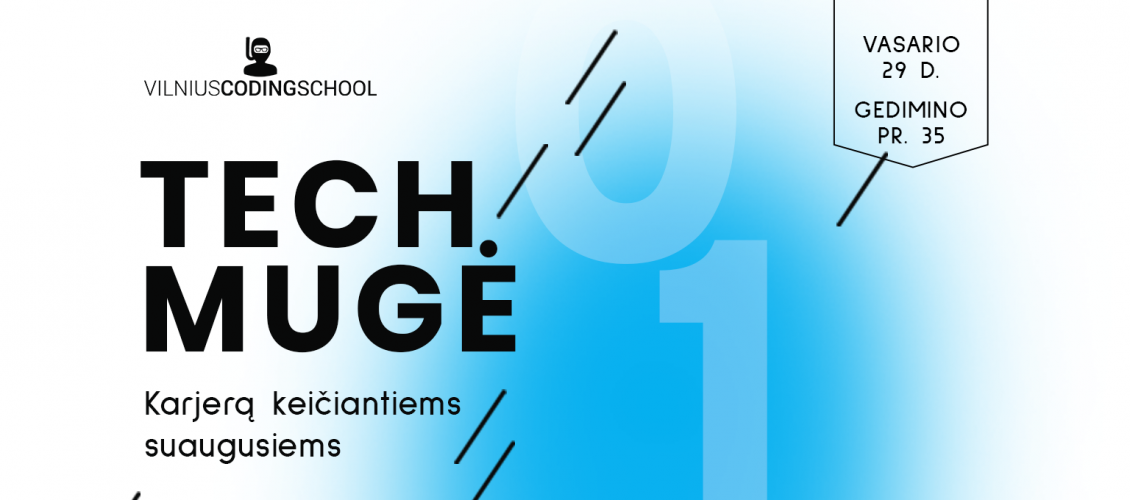 Vilnius Coding School – a school for career changing adults – presents:
"TECH Mugė 2020"
This is the first and the only one fair of strongest employers in Lithuania for adults, who are changing their career to IT.
At the TECH Fair:
✔️You can meet company representatives.
✔️You can attend blitz job interview.
✔️You can participate in testing, coding, data analytics and CV writing workshops.
✔️You can ask questions about changing your career.
✔️You can get free personal career consultation.
Participation is free.
You would like to switch your career to IT, but you don't know where to start? What career opportunities are open to adults changing their career and how can existing experience be applied in a new field? What do you need to get a job in a leading IT company in Lithuania?
Our mission is to show that you can change your career despite your age and that IT and TECH sectors are waiting for new employees.
WHEN? February 29th, 10 am – 4 pm.
WHERE? Gedimino st. 35
REGISTRATION – soon!
For more information:
www.techmuge.lt
indre@techmuge.lt
The organizer of the fair: Vilnius Coding School