TBB.Connect

Nov 04, 14:00 - Nov 05, 18:30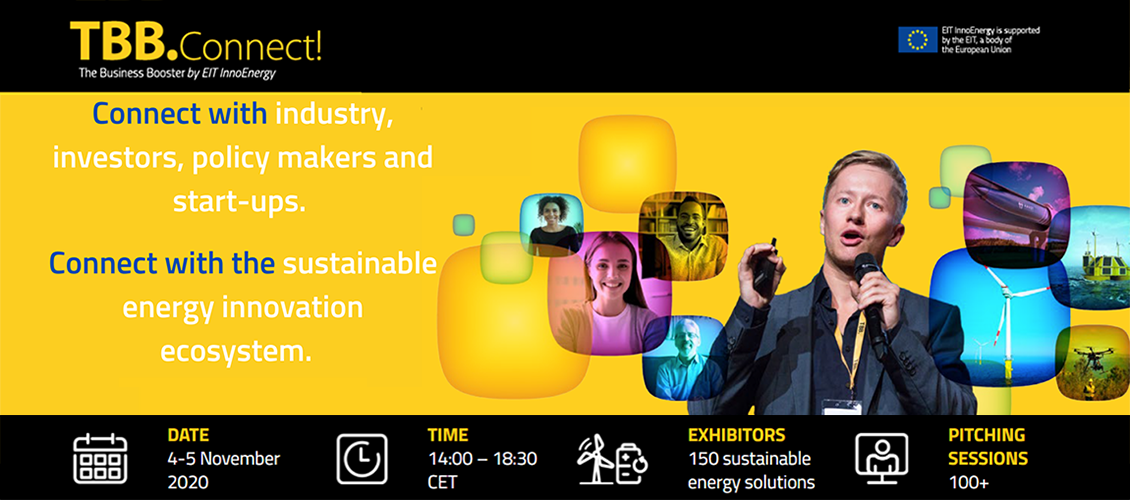 The Business Booster is an annual two-day international networking event that showcases 150+ sustainable energy technologies under one roof.
This year, The Business Booster will be re-imaged in a digital context, to bring you TBB.Connect!
This online event will bring together industry, investors, policymakers and start-ups – giving you the chance to create and trigger new business opportunities and foster the adoption of sustainable energy solutions.
Register here: https://bit.ly/35ycl6f