Swedbank Open Banking: The Now and The Future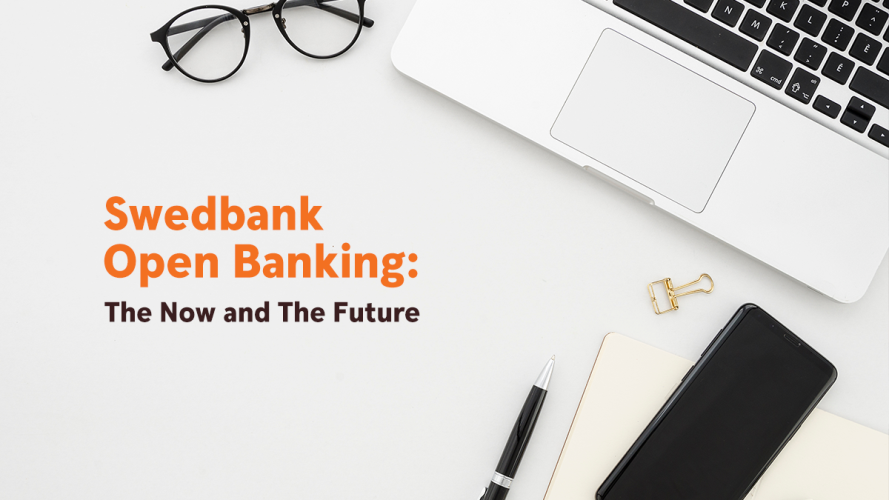 Swedbank Lithuania is inviting you to an evening with interesting presentations, discussions and networking! Whether you are a banker, experienced developer, fintech or a startup, this event will give an overview of Open Banking and how it is shaping the future of collaboration and shared economy in financial services.
During the event we will share our view on Open Banking, collaboration possibilities within the platform and you will have a chance to meet both the Open Banking team and like-minded people from the financial ecosystem.
Event will take place on 19th of March at Rise Vilnius (Gynėjų g. 14).
Agenda
17:30 Doors open
18:30 Open Banking – from runway to take-off (Gediminas Misevičius, Open Banking Partnership Manager, Swedbank)
18:50 Case study: how Open Banking works in reality? (Mait Sooaru, CEO, Fitek Group)
19:00 Panel discussion: Prospects of Open Banking platforms + Q&A session (Marius Jurgilas, Member of the Board of the Bank of Lithuania; Mait Sooaru, CEO, Fitek Group; Oleg Marofejev, Head of BIO Daily Banking division, Swedbank; Per Astrom, Open Banking Partnership Manager, Swedbank; Moderator: Gediminas Misevičius).
19:45 – 21:00 Networking (with snacks & drinks)
Spaces are limited, please register for your preferred event. In the registration form please select event in Vilnius.
Open Banking consultation opportunities
If you are considering utilization of our Open Banking platform and want to meet the Swedbank Open Banking team for feedback or consultation on your next steps, there is a possibility to register for one-to-one meetings before the event at 3 – 5 p.m. in Swedbank HQ (Konstitucijos avenue 20A). If you are interested, please check the "Private consultation with Open Banking team" box in the event registration link and we will get in touch with you. Spaces are limited.
Photo & Video
Please be aware that there could be photos and video recordings of the event that would later be used in communication on Swedbank social media channels.
See you soon!