Startup Weekend Vilnius FoodTech

Feb 28, 18:00 - Mar 01, 22:00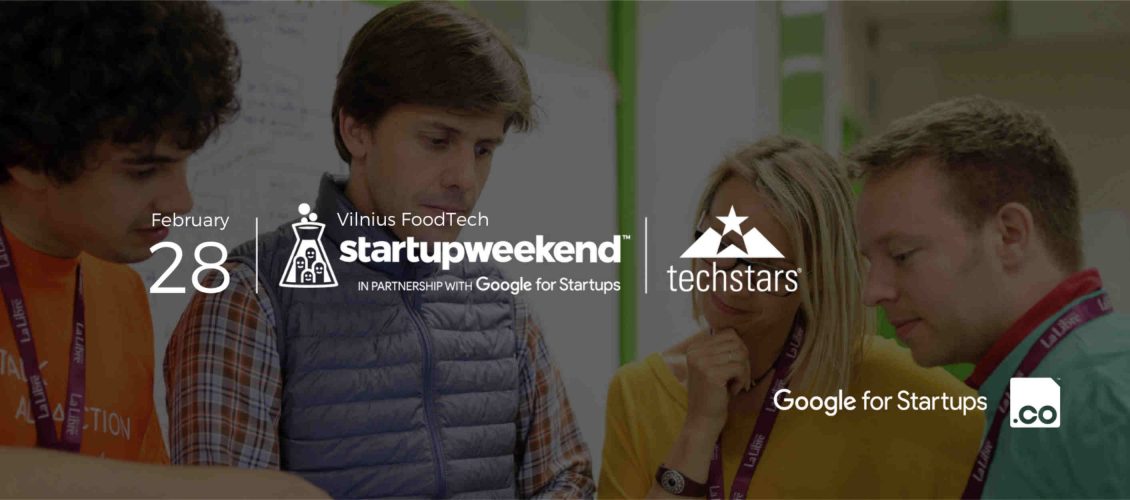 Have a different weekend expanding your networks, developing innovative ideas, learning about startups, and experiencing an energy level that you have not felt before. 
Startup Weekend is a 54-hour event that supports early-stage entrepreneurs who transform an idea into a validated business model over the course of a weekend. This event focuses on FoodTech with the goal of providing opportunities to innovate and create high impact solutions that could transform the way we produce, consume and deliver food. By creating and validating their ideas, the entrepreneurs will have the chance to contribute to several Sustainable Development Goals (SDG), including Climate Change, Responsible Consumption, and Food Security.
10 years of Startup Weekends have witnessed many successful startups across the globe. Just as participants have reinvented the transport industry (Easy Taxi from Startup Weekend Rio), we believe that great teams can also push the agri-food industry towards greater efficiency, sustainability and fairness. This is precisely what we strive to achieve with this Startup Weekend Vilnius FoodTech: to be a space that fosters entrepreneurship and strengthens the community that seeks to innovate in food and agriculture.
Don't wait more and join the Startup Weekend movement. Find out more. 
TechStars is a non-profit organization that has been organizing Startup Weekend events in various cities around the world for over 10 years.