Startup Guide Pre-accelerator Workshop

Nov 24, 16:00 - Nov 25, 18:30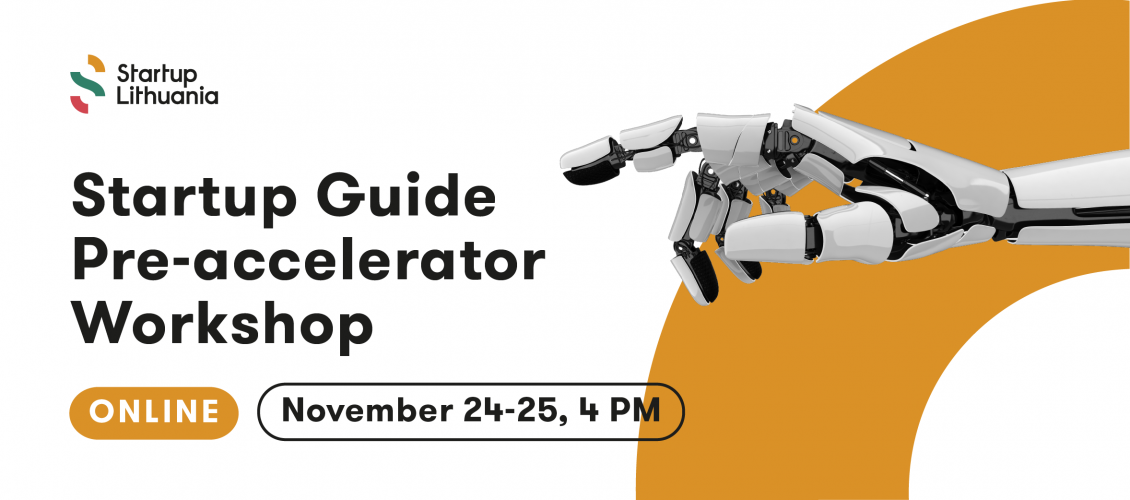 🚀 Have an idea for a startup? Wondering where to start, who to hire, and how much it will cost? Need to build an MVP to pitch to potential investors?
Then join this upcoming Startup Guide Pre-accelerator Workshop, which will take place on 24-25 of November, online!
📣 Registration is now closed. 
___________________________________________________________________________
We created an online pre-acceleration program "Startup Guide", where people with a great idea or current startup founders get valuable knowledge on how to build the next future UNICORN.
And we want to invite you to take this opportunity and become a part of the "Startup Guide" pre-acceleration program. Register here: https://startupguide.startuplithuania.com
Now we invite you to participate in this upcoming workshop where you can build upon knowledge gained from "Startup Guide" and get answers to your questions!
🤩 What to expect?
In this interactive 2-day workshop you will learn how to develop and refine your business idea, test your product with prospective customers and partners, how to attract investment, and go to market. 
🤩 This workshop will consist of two parts:
▪️ DAY 1: Planning And Testing Your Business Idea | November 24, 4 PM.
▪️ DAY 2: Funding Your Business And Go To Market | November 25, 4 PM.
The workshop will be hosted by Donatas Jonikas, Ph.D. – a startup mentor with extensive experience and the author of the "Startup Evolution Curve".