Startup Communication Strategy: What Matters for your Investor?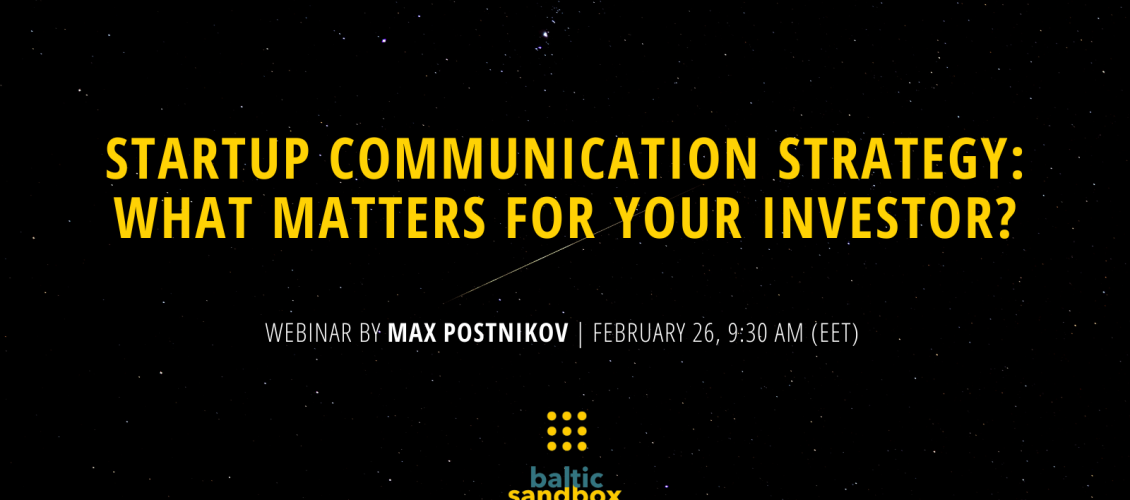 👉 Even if your startup has a unique product or service, it's not easy to scale things up without smooth communication between your startup and future or existing investors. Strategic communication with investors can make a positive difference in funding, business growth, exit outcomes, and many more!
🚀 For this reason, during this webinar, Max Postnikov will explain why communicating with investors in a planned way is so crucial for every startup founder. Max will share tips and tricks to help build up the right communication strategy when approaching an investor or improving the existing relation.
🙏 This webinar is a part of the Investment & Networking Week, organized by Baltic Sandbox. Register now and join us on February 26, 9:30 AM (EET): http://bit.ly/3u9AZG4