StartUp Academy: opportunities for Lithuanian startups from Meta and Genesis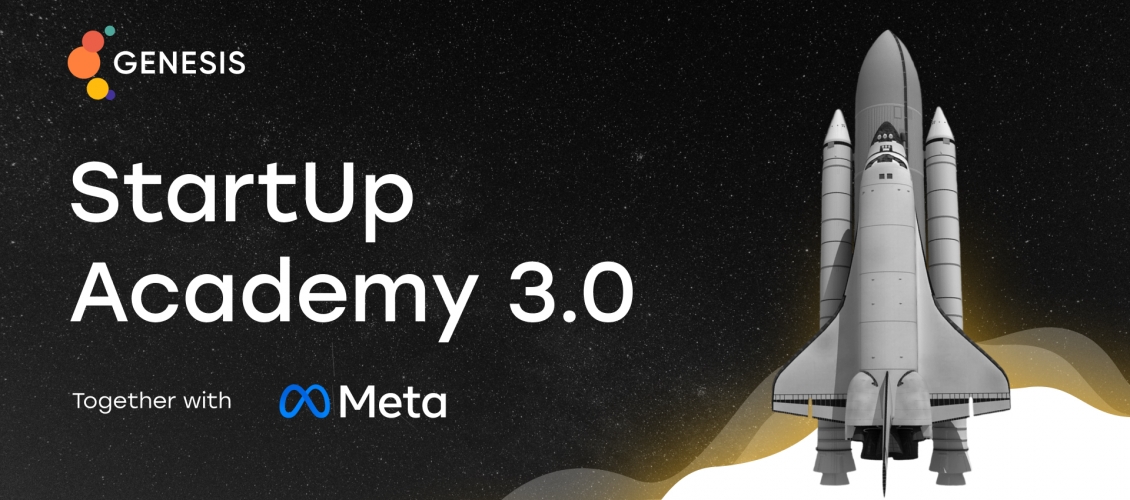 Genesis, a Ukrainian tech co-founding company, together with Meta, is launching StartUp Academy 3.0, an international program for founders and С-level executives. 50 startups from Central and Eastern Europe (CEE)* that have successfully passed the selection will be invited to the program. Among the academy's partners are Amazon Web Services (AWS), Zendesk, Notion, Deel, Horizon Capital, and Flyer One Ventures. At the end of the program, participants will have the opportunity to present their businesses and meet more than 30 investors.
StartUp Academy is a free online program for IT entrepreneurs from Central and Eastern Europe that teaches how to scale and operate profitable tech businesses over the course of 2 months. Participants will improve their product by learning step-by-step business strategies from founders of global companies, going through a mentoring program and getting detailed feedback from experts at Genesis and Meta.
The program's training modules will focus on the following topics:
Strategy
Finance & investments
Product
Marketing & sales
People management
Technology & innovation
The speakers' list includes founders and С-level executives from Genesis, Meta, AWS, Horizon Capital, Flyer One Ventures, Deel, and many more.
Each startup receives an average of $110,000 worth of non-financial assistance in the form of credits, free access to their services, and mentoring sessions.
StartUp Academy is an opportunity to attract venture capital by presenting a startup at Pitch Day in front of the most established funds in the CEE region. Last year, five businesses attracted investments in the amounts of $100 up to $1 million.
The program is designed mainly for tech-driven startups ranging from seed to higher stages of development and in domains including but not limited to fintech, ed-tech, mobility, B2B (SaaS), and apps. The deadline for applications is April 10. The selection stages include an online test, pitch deck review, and interview. Training starts on May 7.
Registration: HERE 
*StartUp Academy can be attended by startup founders and executives from Ukraine (excluding sanctioned regions), Estonia, Latvia, Lithuania, Poland, the Czech Republic, Slovakia, Hungary, Romania, Moldova, Slovenia, Bosnia and Herzegovina, Serbia, Croatia, Albania, Montenegro, Kosovo, Bulgaria, North Macedonia, Cyprus, Malta, Georgia, Greece, Armenia, Kazakhstan and other countries of the CEE region.