Social Commerce = Social Shopping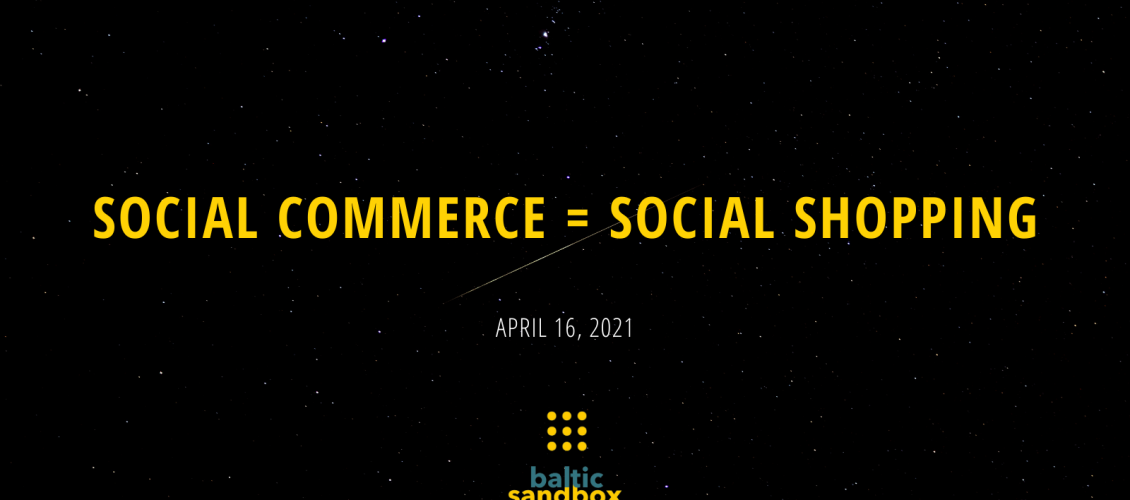 STARTUPS! Baltic Sandbox invites you to join a "Social commerce = Social Shopping" webinar dedicated to finding out the latest East & West eCommerce trends, the difference between them, and how to use the eCommerce channels efficiently!
🙌 It's a great pleasure to introduce the webinar's speaker – Maris Naglis, Global Customer Success Director at @Httpool. Maris has 20+ years of General Management experience, including Global brands and networks such as Dentsu, Kantar & Bonnier. Also, Maris has worked for a whole range of marketing and sales disciplines: media research, advertising sales, eCommerce, and digital marketing.
👉 Webinar takes action on April 16, at 3 PM (EET). Hurry up & reserve your FREE ticket now: http://bit.ly/2OEA3sV