SEEDSTARS SUMMIT

Apr 04, 08:00 - Apr 05, 16:00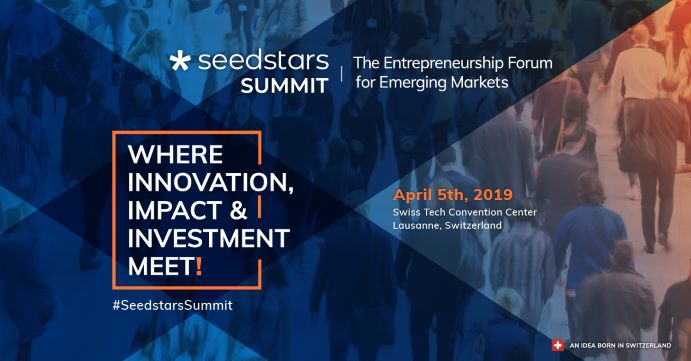 Join us for the Seedstars Summit in Lausanne, Switzerland!  The Summit will take place on 5th of April and will gather key players in innovations and technology from all corners of the world, from 70+ countries to be precise. Without a doubt, the event has become like a bank holiday in celebrating entrepreneurship.
Today, we stand at a point where we have visited over 85 countries and opened 10 hubs across the world.
Are you ready to join us in this ambitious mission to shape the future of emerging markets?
In that case, save the date for the 5th of April 2019 and request your super early bird pass here.