Sales Tech Day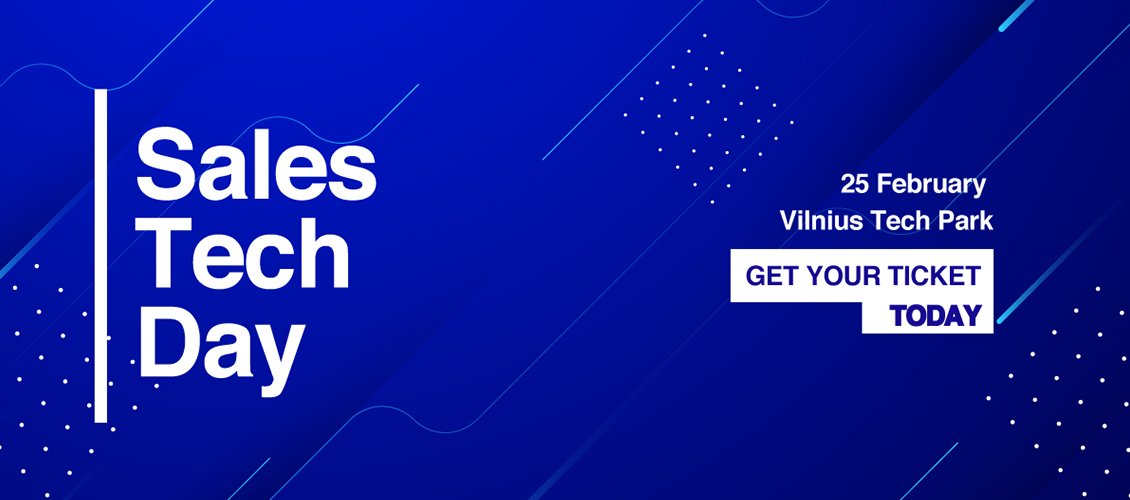 #SalesTechDay is a must-attend event for the community of sales, marketing, product innovators and trendsetters that drive growth in the most well-respected high-performing companies in the market today.
#TOP B2B executives from leading companies are coming to Vilnius. They will share with you the latest best practice used by some of the fastest-growing tech companies.
SPEAKERS
Daniel Bakh | Product Evangelist | TwentyThree
Sara Leander-Pehrson | CEO | Prezentor
Igor Kostenko | Senior Director, Velocity Business | PandaDoc
Jillian Sayuri Falconi | VP of Customer Experience | Falcon.io
Audrius Janulis | Industry Manager, Export & Startups, Baltics | Google
Zuzana Maderová | SVP of BD | enehano
HOST
Jean-Baptiste Daguené – partner of 70ventures & Evergrowth. Since 2014, JB helped 40+ companies to build/scale specialized sales team with 3 key roles.
OPPORTUNITY
During the event you will able to get to attend #SalesRolePlay and win dinner with our speakers & organisers (mark your attendance in the registration).
REGISTRATION & AGENDA
https://www.salestechday.com/
TICKET PRICE | 25 EUR. Use code #startuplithuania10 and get 10% discount!
YOU GET: over € 500 of discount code value from sales software vendors, networking drinks and snacks, access to keynotes slides.
ORGANISERS & SPONSORS: Salesforce, 70ventures, Evergrowth, Vilnius Tech Park.
PARTNERS:
Prezentor, PandaDoc, Falcon.io, TwentyThree