Portathon2021 Port Technology Hackathon

Sep 24, 11:00 - Sep 26, 15:00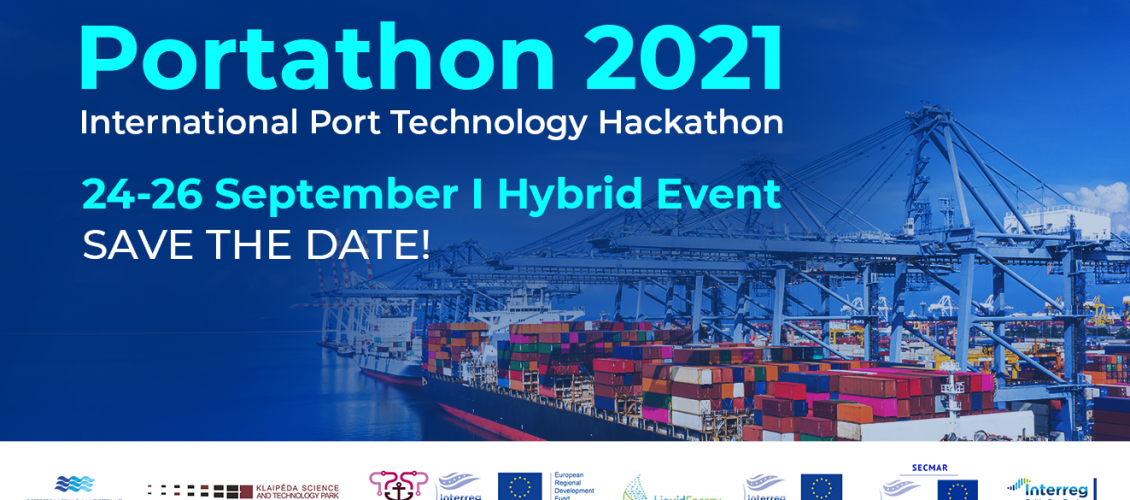 Klaipėda will once again invite to create advanced solutions for the ports of today and the future. The hackathon "Portathon 2021" organised for the third time will bring together the teams from business companies, innovators and start-ups from Lithuania and abroad.
The hybrid event will take place on the 24th-26th of September at 2 physical locations: Klaipeda Science and Technology Park and Hochschule Wismar (Germany) & on virtual platform.
Experts, enthusiasts and teams -> join us to develop solutions for:
• Digitalisation in Logistics
• Automated Port Equipment
• Digital Port Terminals
• Smart Transport Ecosystems
• Maritime Cyber Security
Prize pool: 4 000 EUROS.
Organisers: Klaipeda Science and Technology Park, Lithuanian Maritime Cluster, Klaipeda State Seaport Authority, Hochschule Wismar.
Experts, enthusiasts and teams -> join us to develop solutions for:
• Digitalisation in Logistics
• Automated Port Equipment
• Digital Port Terminals
• Smart Transport Ecosystems
• Maritime Cyber Security