Pitch Imaguru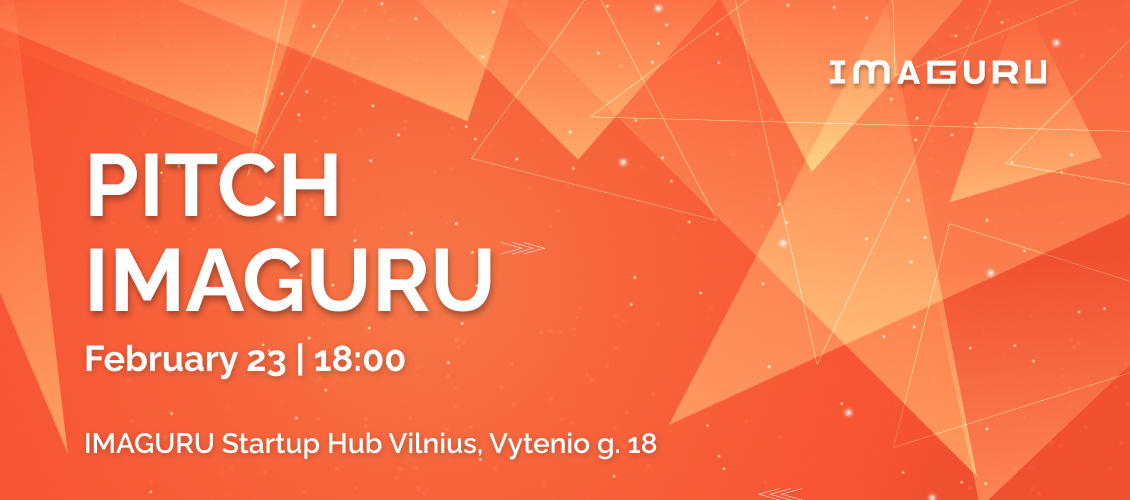 📢 We are introducing the Pitch Imaguru concept for 2023 – Pitching Tournament!
🔥 Join us for the second round of the pitching contest, with the top three pitches from January and February moving on to the final round in March. At the final round, startups will have the opportunity to pitch in front of a panel of investors and entrepreneurs for a chance to win a special prize from Imaguru. Not only will pitching startups receive valuable feedback, but they will also have the opportunity to expand their professional network.
⚠️ Don't miss out on this exciting opportunity to pitch your startup at the upcoming Pitch Imaguru event on 🗓️ February 23rd at 6:00 PM (GMT +2) held on-site at Imaguru Startup Hub Vilnius (Vytenio g. 18, 5th floor).
💡 If you would like to pitch, please apply by the link: https://airtable.com/shrRCjjMULI7GtAoy
💡 If you want to participate as a visitor, please apply by the link: https://airtable.com/shrHj1oPCps4O26ok