Open Accelerator Call for Solutions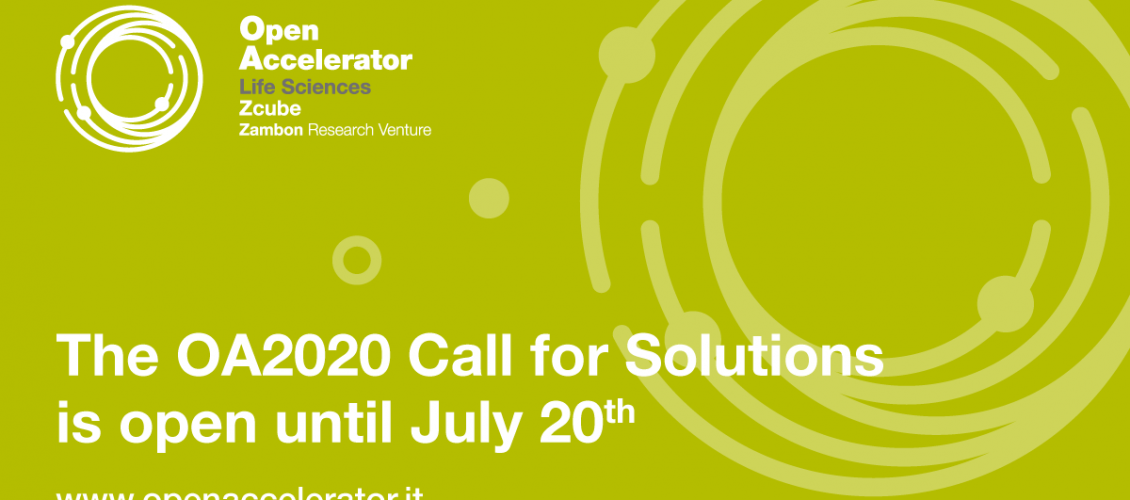 Zcube, Zambon Research Venture, has launched the fourth edition of Open Accelerator, the international acceleration programme dedicated to startups in the Life Sciences, which seeks to identify and accelerate the best solutions that will shape the future of health. The 2020 Call, focused on digital solutions, is running until the 20th of July. Candidates can apply on the website www.openaccelerator.it
Open Accelerator is looking for innovative, high-tech projects and startups leveraging digital technologies to improve patients' lives. The best proposals will take part in the acceleration program with the possibility of receiving a seed investment of up to € 100,000 per project.
The 2020 Call for Solutions is preferably targeted at the therapeutic areas of the Central Nervous System and Respiratory, with a particular focus on the 4 technological macro areas: Digital Prevention, Monitoring and Therapeutics; Digital Diagnostics; Virtual Health; Clinical Trials Digitalization.
This year, in an attempt to transform the COVID-19 emergency into a growth opportunity for the healthcare system, Zcube is also presenting the Special Challenge concerning new ways of interaction among healthcare professionals, Industry and the community.