Online Port Technology Hackathon "Portathon Baltic 2020"

Sep 25, 14:30 - Sep 27, 15:00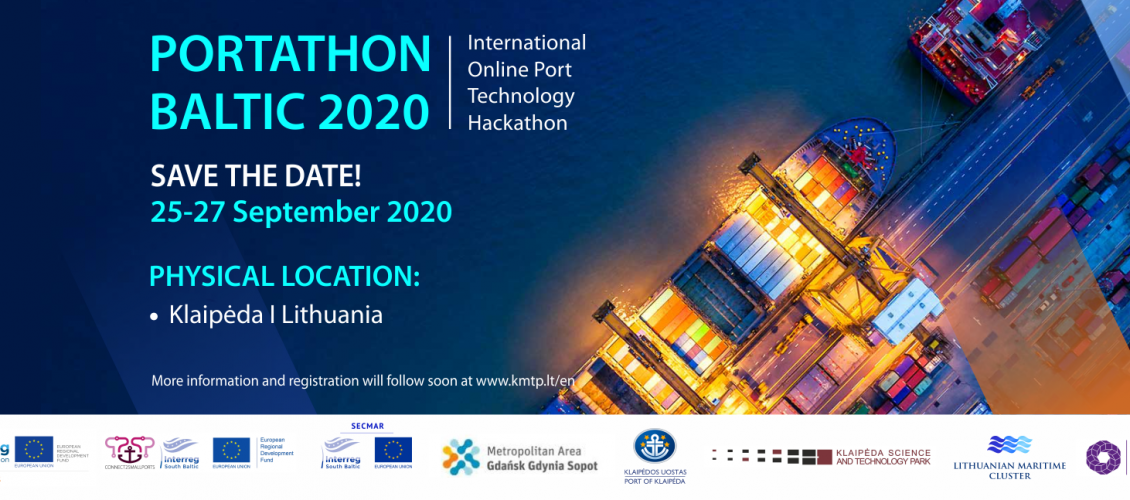 Klaipėda will once again invite to create advanced solutions for the ports of today and the future. The hackathon "Portathon Baltic 2020" organised for the second time will bring together the teams of companies, innovators and start-ups from Lithuania and abroad. The event will take place on the 25th-27th of September in the virtual platform as well, providing an opportunity for an even larger group of enthusiasts to participate.
Registration is already open: bit.ly/Portathon2020Registration. Like last year, participation in the event is free. Companies will be invited to delegate their representatives to the event, individual start-ups, specialists, engineering students and IT students can also form teams and together strive to achieve a common goal.
The range of challenges of "Portathon 2020" will include the fields of digitisation in the logistics sector, automated port equipment, digitisation of port terminals, smart transport ecosystems as well as the new and relevant topic of cyber security in the maritime sector.
Registration: bit.ly/Portathon2020Registration