Nordic-Baltic Women Innovation Sprint

Nov 19, 05:00 - Dec 10, 21:00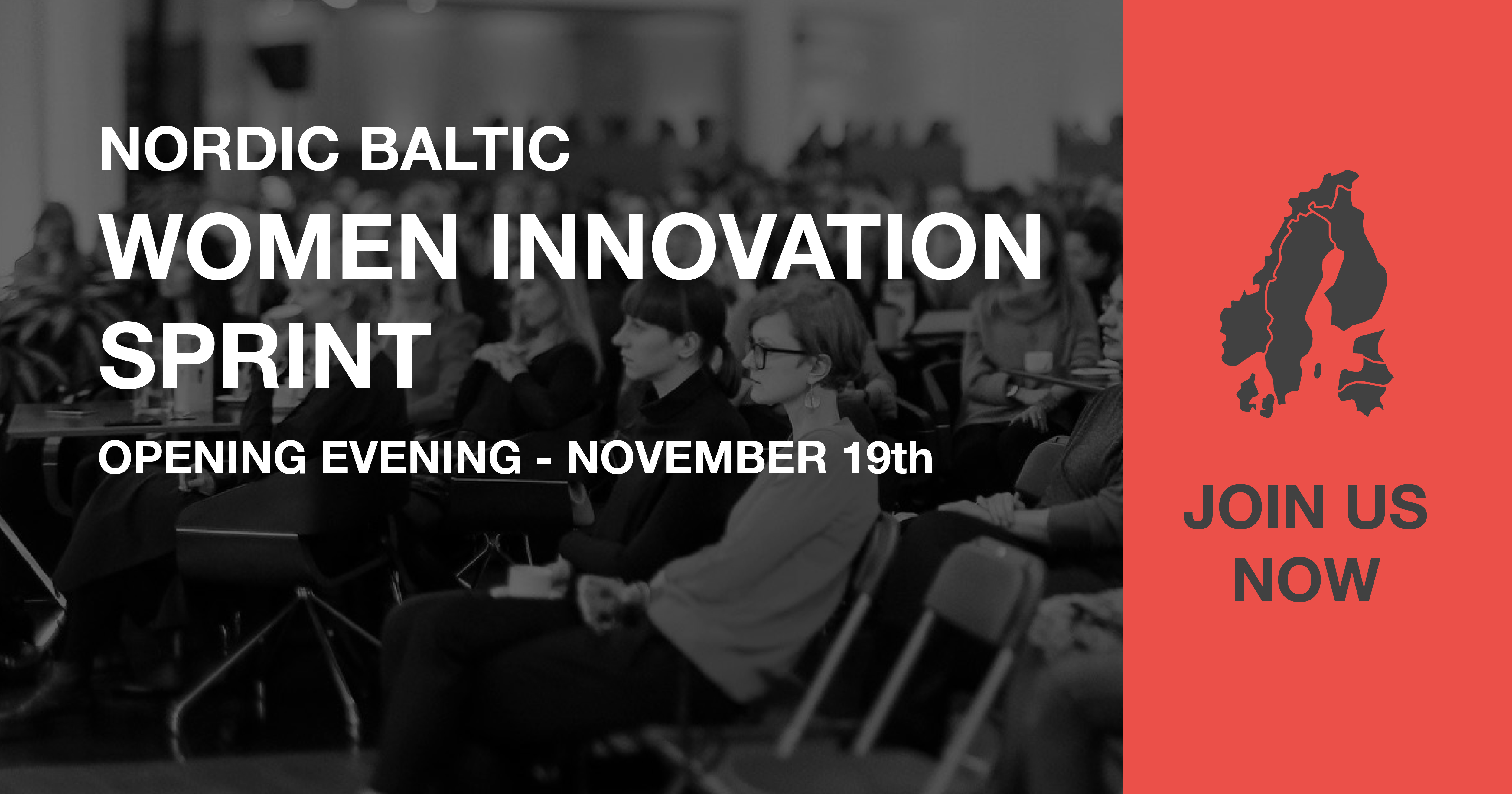 The first Nordic-Baltic online women innovation sprint is being organized on 19 November 2020!
💡 During the FIRST STATE innovation sprint, participants will be invited to experiment and test ideas that help combat global challenges across a wide range of industries, as clean energy, quality education, sustainable cities and other global issues. We are looking for projects and ideas focused on the UN Sustainable Development Goals.
The FIRST STATE consists of 4 act: opening event, 2 afternoon-long online design sprints and final. Industry experts acting as mentors will take the teams through the process of ideation, prototype building and testing, business model development and sales pitch. In addition to mentorship, the participants will be provided with training in skills like innovation process, IP management and other.
Be the IDEA Owner – You are on a mission. You have a challenge that if solved could transform our day-to-day reality to an ALTER STATE. It is a fundamental issue that touches upon the way we live, work, educate, inform, travel, use food or energy, communicate, or manage wellbeing.
Be the IDEA Maker – You are the game-changer. You are already involved in the innovation world or you are just about to take the first steps. You are a strategist, creator, or developer and you are good at what you do. You are here to challenge yourself, amplify what you know, and alter your brain. You cannot wait to help and collaborate with others because you know that change does not happen in isolation.
🚀 Join us in the Alter State Nordic-Baltic women innovation sprint and create the world you want to live in. Choose your role and register today!
➡️ Participation in the event is free. Link to registration: https://airtable.com/shrqJIoy0vNm84WS5
📎 For more information please visit our website www.alterstate.org or write us an email: justina@alterstate.org
About us: ALTER STATE – a career development engine and a hyperdiverse community focused on issues that matter, solving them in focused sprints one step at a time. We connect, invent, continuously gain new skills, and create practical solutions to become altered and evolved versions of ourselves as women innovators, supported by expert mentors along the way.