Lithuania Tableau User Meetup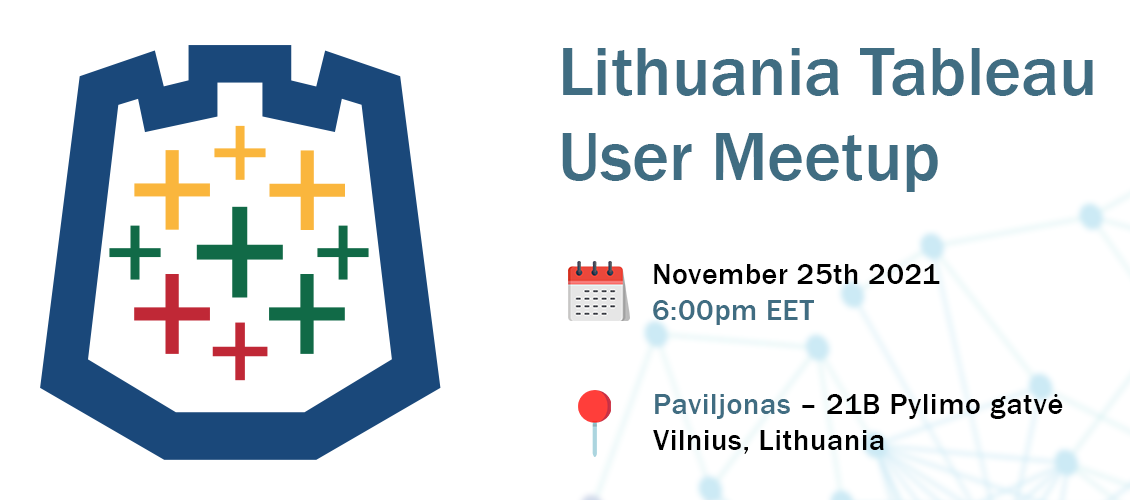 At the Lithuania Tableau User Meetup, three experienced data enthusiasts will share their insights on how everyone can benefit from a data analysis tool. We will have a good mix of sharing The power of Diagonal Buffer (TOC Sales and Marketing case), design best practices ("How to tame colours") skills & techniques (10 tableau tips in 10 minutes) and an interesting quiz about Tableau. 
At this event start-ups will not only get to know people from big enterprises, but also to learn that over time, when you have a lot of data, a tool like this (not necessarily Tableau) will allow you to have a clear view of all the metrics, empower them and will help to grow your business.
This is not a sales event, we will simply share tips and success stories. Whether you are a beginner, a data wizard, or just curious, you are welcome! Make a reservation while seats last and let's chat informally!
Date and time: November 25th, 6pm.
Location: "Paviljonas" (Pylimo g. 21B, Vilnius 01141)
Register HERE.