Life Sciences Baltics 2023 Startup Masterclass Training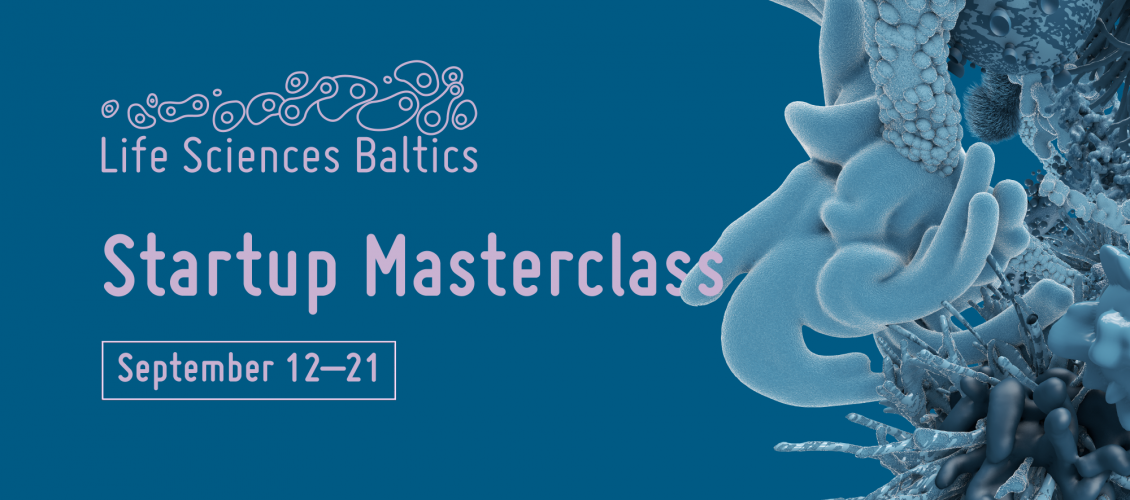 We are inviting HealthTech, MedTech and BioTech start-ups, researchers and students who have scientific or innovative ideas to participate in the Life Sciences Baltics 2023 masterclass training programme. This is being organised by the Life Sciences Baltics and Baltic Sandbox Ventures teams.
Don't miss the opportunity to gain practical knowledge and valuable advice from some of the leading experts in the European life sciences ecosystem. They will advise on topics ranging from developing an intellectual property strategy and refining the value proposition to commercialising innovations and effectively pitching to investors.
Programme participants will get access to the international Baltic Sandbox Ventures mentoring portfolio and will be able to collaborate and share their experiences with other ambitious entrepreneurs. Each team will also receive personalised assistance to improve individual performance indicators.
The two best teams will have the opportunity to present their ideas at the Startup Pitch Battle – a special Life Sciences Baltics 2023 event where the winners will receive valuable sponsor prizes and an investment of up to EUR 125,000 to develop the idea.
When? 12–21 September.
Where? In Vilnius and online.
Registration is open until 2 September: https://forms.office.com/e/jbx1K2b7XJ
PRELIMINARY TRAINING PROGRAMME
12 September * First day of training
Overview of the European life sciences sector and opportunities for start-ups (2 hours)
Commercialisation of innovation: How to find your niche and formulate a value proposition? (2 hours)
How to prepare for investments and work with investors? (2 hours)
13 September * Second day of training
Financial literacy, planning and projections (OKR-based finance and processes) (2 hours)
Pitch-training, Part 1: Presentation slides for investors (2 hours)
Homework: Preparation of effective presentation slides (2 hours)
Intellectual property strategy (2 hours)
20 September Third day of training (at the Life Sciences Baltics 2023 event, Litexpo)
Pitch-training, Part 2: Public speaking and pitching to investors (2 hours)
Selection of participants for the Startup Pitch Battle and expert feedback for each presenting team (2 hours)
21 September Fourth day of training (at the Life Sciences Baltics 2023 event, Litexpo)
Presentation of the two selected participants at the Startup Pitch Battle event
*date, time and place to be confirmed.