Investment & Networking Week

Feb 22, 10:00 - Feb 26, 18:00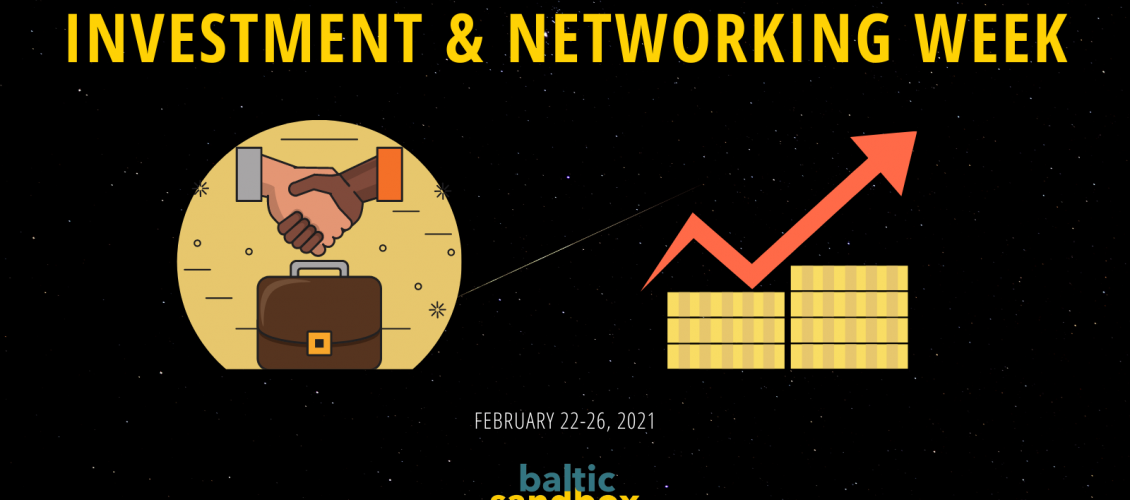 The exciting time of year has come 👉 Baltic Sandbox joyfully starts the registration for the Investment & Networking Week, which takes action on February 22-26 👏 The 5-day event offers a dual benefit in:
1️⃣ Helping startups to understand the world of fundraising within inspiring webinars & fireside chats. The most outstanding startup founders will pitch their ideas & have 1-on-1 meetings with investors.
2️⃣ Enabling investors to acknowledge innovations that will drive future growth.
🤔 Are you an EU-based startup that has MVP or a working product? Are you currently fundraising or planning to start fundraising soon? You are welcome to apply for Investment & Networking Week: http://bit.ly/3sKoobE
Registration deadline is February 12. Learn more about the requirements for the event: https://bit.ly/3nQfCoR