International Hackathon DigiLogistics Hack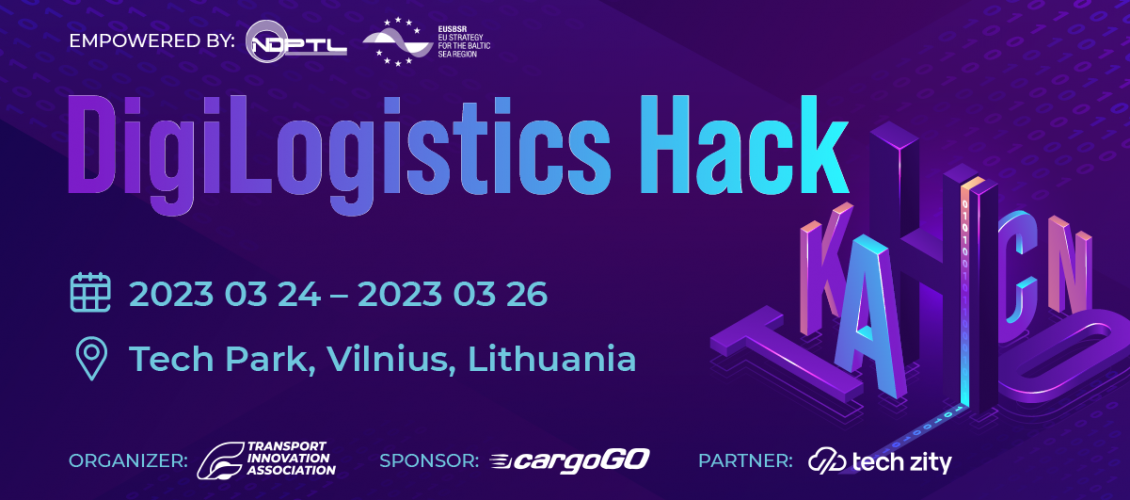 🌏 Transport and logistics sector being a significant economic player is still living in digital transformations. Change is of utmost importance to shorten the delivery time and reduce empty mileage thus decreasing negative impact to climate change.
🚀 Although there are many digital solutions offered in the global market, there is still a big gap between vision for paperless logistics and adoption of digital solutions in transport and logistics sector.
🤝 Transport Innovation association is organizing an international hackathon DigiLogistics Hack on 24-26th of March in Vilnius, which aims to bring partners, stakeholders together, join efforts and work together to identify which digital solutions will create the highest value in the journey of transport sector's transition towards digital.
ℹ️ More information: https://www.tiasoc.eu/hakatonas/
📣 Interested to register your team? Follow link here: https://forms.gle/PeWrogq8Dd3JSJ7k7
📣 Interested to become a Mentor? Contact us via e-mail asta.kazlauskiene@tiasoc.eu or register here: https://forms.gle/Z3ifTdv1LpWjc3tL6