InnoVEX 2023

May 30, 09:30 - Jun 02, 17:30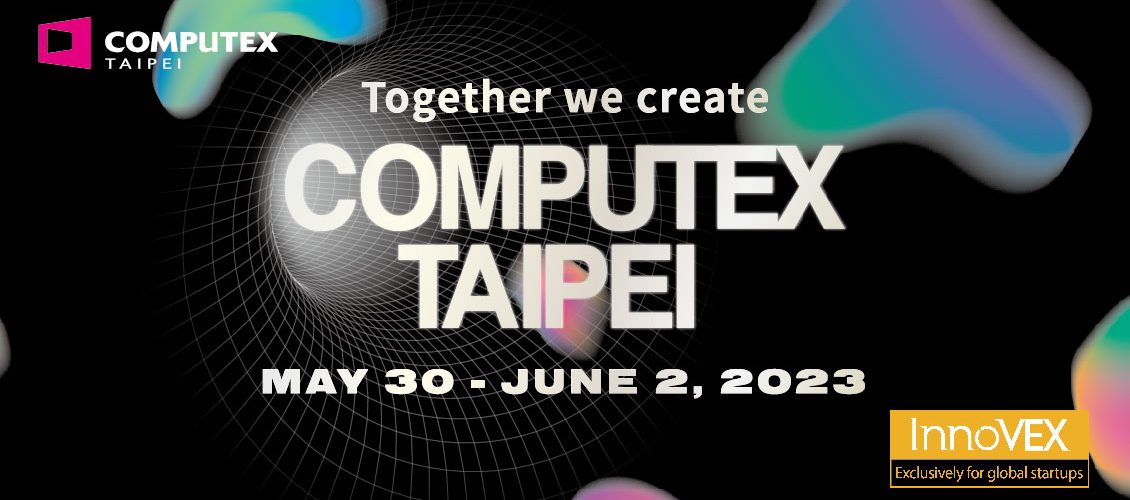 InnoVEX 2023, incubating and accelerating new ideas from innovators around the world, will be held simultaneously as COMPUTEX, from May 30 to June 2, 2023 in TaiNEX 2, Taipei. The globally recognized brands and start-ups included in this exhibit gather together annually. This year the show will focus on six themes: High-Performance Computing, Artificial Intelligence Applications, Next-Gen Connectivity, Hyperreality, Innovations and Startups, and Sustainability. It is expected that 1,100 exhibitors will participate, attracting 30,000 visitors from Taiwan and internationally.
Visit event website: https://www.innovex.com.tw
Exhibition Information:
(Booth Size) Stand: 1.5×1.5(m)-sized floor space & booth
       Shell Scheme: 3×3(m)-sized floor space & booth
(Locations) Booth locations & numbers will be announced around March.
Why join InnoVEX? Check out some exclusivities from InnoVEX 2023:
Matchmaking and Networking: Generate New Leads
Access to COMPUTEX's 42,000+ int'l buyers from 170+ countries/regions. InnoVEX will pinpoint participants' goals to offer accurate matchmaking both onsite and online. This networking opportunity will help your start-ups continue to expand.
Multiple Channels to Reach Your Target Audience
Be seen by VCs and investors:500+ VCs including Alibaba, Softbank, Acorn Venture, Quest Venture, 500 Startups, and more. InnoVEX will invite international venture capital, crowdfunding and accelerators to the show for startups to seek partnerships.
Rise to fame
Thrust into global spotlight by entering the Pitch Contest and Demos on stage, which attract more than 1,500 local and international media.
Connect with world leading companies at COMPUTEX
Intel, Microsoft, NVIDIA, and many more. Taiwan OEM/ODMs play a key role in the global ICT supply chain. COMPUTEX and InnoVEX break the barriers between visitors and exhibitors. Regardless of whether exhibitors attend in person or showcase virtually, instant engagement with visitors will create potential business opportunities.
Tech Insights: The Future Beyond
Events such as InnoVEX Forum, Pitches, demos, COMPUTEX Keynotes and Forum, new product launches, and industry expert guide tours, will occur both online and offline. Get tech trends from COMPUTEX and InnoVEX exhibit!
Registration link: http://events.taiwantrade.com/InnoVEX23